BATTLE OF BREVARD
Presented by Space Coast Runners
6th annual run | virtual edition
Wednesday, July 29th - all day long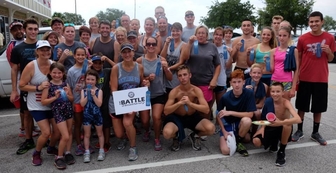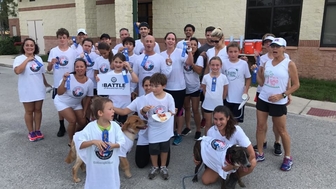 WHAT'S THIS BATTLE ALL ABOUT?​
​PARTICIPATION! It's simple. The blue ribbon award will be given to the town/city with the most participants. Every participant who submits for the winning town/city will be mailed the very popular, hang it where everyone can see it BLUE RIBBON! Gather all your neighbors, family members or friends that live in your town/city and encourage them to come run or walk on Wednesday, July 29th and submit participation online. Town/City with the most participants (points) wins the battle.
DIRECTIONS
Run or walk to represent where you live in Brevard County anytime on Wendesday, July 29, 2020.

OPTIONAL: Participant may wear something with their town/city name on it or their town/city's designated color (see list below) to the event to show town/city pride and to coordinate with other town/city resident participants.

Submit your run or walk online at

https://forms.gle/JKVg3LJe9novHPCJ8

Share your Battle of Brevard experience on social media!
Every submission counts as 1 point for your city/town. The city/town with the most points at the end of the day will be declared the winner. Because the Battle of Brevard is virtual for 2020, we'll be mailing the highly coveted BLUE RIBBON to all the participants from the winning town/city.
REIGNING CHAMPION
The reigning champion is Viera. They've won 2 Battle of Brevard titles (2016, 2019).
Merritt Island is a 2-time winner as well (2017, 2018).
Rockledge scored a victory in 2015. Who will win the Blue Ribbon this year?
WHY YOU SHOULD PARTICIPATE
1. The winning town/city's pride will be at an all-time high. They'll have you to thank.
2. For fun runners this could be "the most rewarding run" of your entire week.
3. Think about how great it will be if you get the highly coveted blue ribbon in your mailbox.
RULES
1. Participation submission form will open online for 24 hours on Wednesday, July 29, 2020.. You must submit your run/walk online to be counted.
2. You may submit one time and under one name only.
3. You may submit your young children's participation online.
4. Be courteous to runners and those around you when you run or walk, including cyclists, cars, trucks and vans.
5. Have fun and keep social distancing in mind.

Town/City Designated Color (wear a shirt, shorts, hat, shoes, whatever!)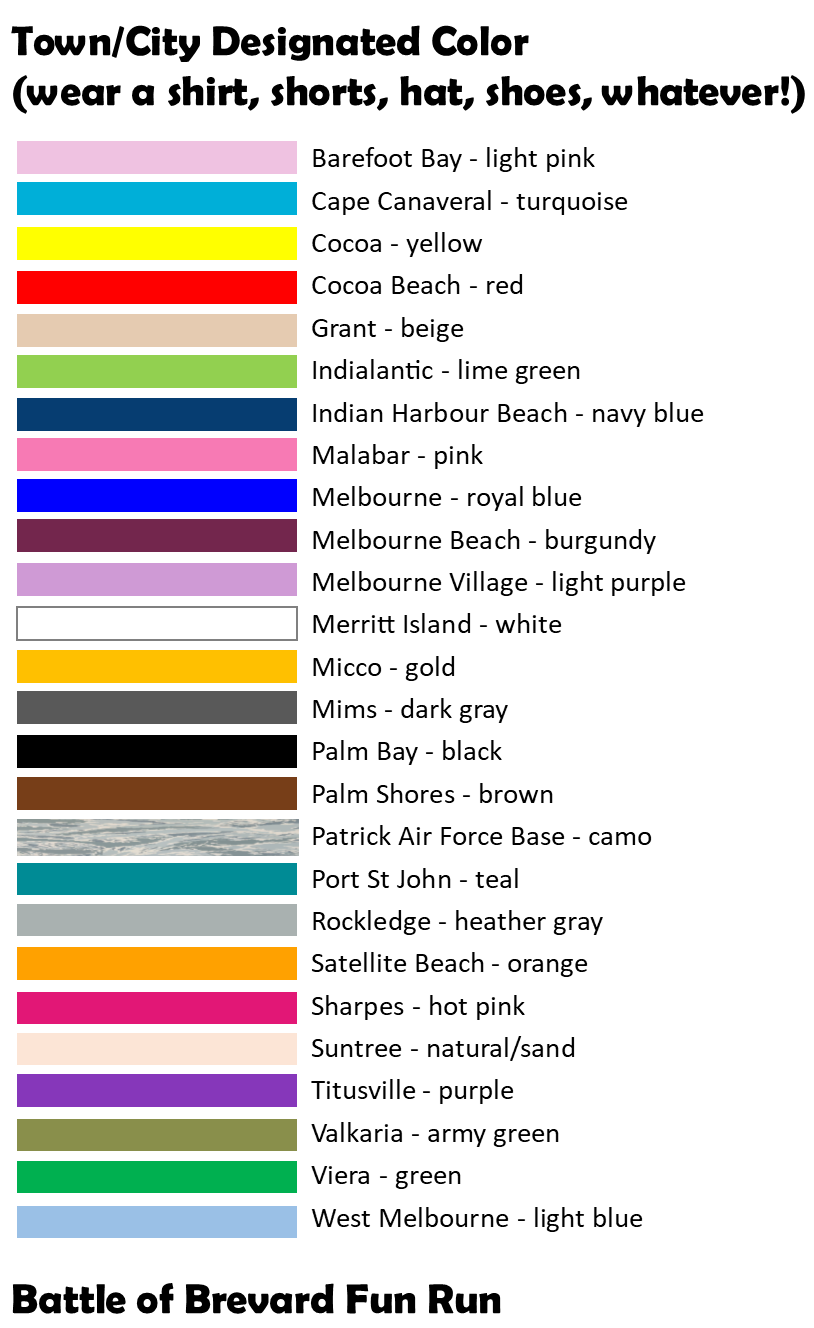 Battle of Brevard Past Winners
2015 - Rockledge
2016 - Viera
2017 - Merritt Island
2018 - Merritt Island
2019 - Viera