This is the area where we recognize someone that did something special for our FAST members throughout the year. These are members of the month awards.
To nominate someone please click here. Please state what they did above and beyond their normal duties that benefited many FAST members:
May 2021 - Jim Nitkiewicz
He has been donating his time to those members who have been swimming at the Schoolcraft pool Saturday swims. It doesn't matter whether it was the winter early session, the winter mid day session, or the spring morning session. Many of you that swam there know he has been checking you in, providing the written workouts, and helping those in the pool to improve their strokes. This has been no easy task as he had to show up for the morning session to check you in, and then leave to only return to the pool to check members in at the 11 am swim session.
He has also been talking with the other on deck coaches to compare notes and pick up tips on how to coach master swimmers.
Congratulations Jim on achieving the Member of the Month.
November 2020 - Jackfruit Group
We are breaking new ground this month with our member of the month. This is the first time we are having the member of the month presented to multiple people.
The member of the month is a person, or in this case a group, that gives themselves to the club so other club members benefit. It is not a performance award. It is a service award. Well, these members are just that. You see they joined this year as a group. They are a book group that decided to expand their horizon and get ready to do a triathlon. They motivated each other in their book club but also every other member by showing up in force and at many events, and then cheering/motivating other members. They have attended many FAST events so their impact has been wide an far. They are referred to as the "Team Jackfruit" group. The members are Melissa Moore, Kerstin Gerdes, Susanne Cordes-Hoelterhoffr, Jasmine Ong, and Kelly Rickli.
For example the Monday Night KP Strong training group saw them bring their smiles and cheers to all Monday participants. This kept many of those Monday members coming back for new coaching sessions. Then another example is when we ran into a conflict with the newly added Schoolcraft 8:30 am swims with the October 31st club run, some of them ran twice. The first run was the planned 8 am club run and then a second run about 11 am for those that swam at the 8:30 Schoolcraft swim.
They show all of us what it is like to dive in feet first and take on new challenges yet keeping it fun yet motivating those around them. Congratulations crew on Members of the Month.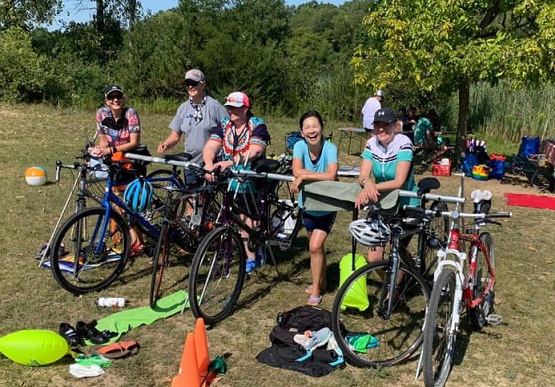 October 2020 - Sandy Eyl
Wow, what a year. We have been blessed with outstanding members who have given more to other members, more than any other year. I realize it is just the first full week of October but we must recognize this new member of the Month. She has been supporting all types of initiatives for our members from the get go. She is also the first person to be member of the month twice in one year. This October we recognize Sandy Eyl as member of the month.
This time for all of the emails for our Trout Lake swimmers. She constantly keeps members informed of the weekend swims. She reminds them of that as well as the rule of thumb of 100F (safe swimming is any temperature where the water plus the air temps are 100F or above).
She helped organized our annual picnic, this year in the FAST at Island Lake State Park where we have people swim, road bike, or mountain bike before or after the event.
Congratulations and Thank You Sandy!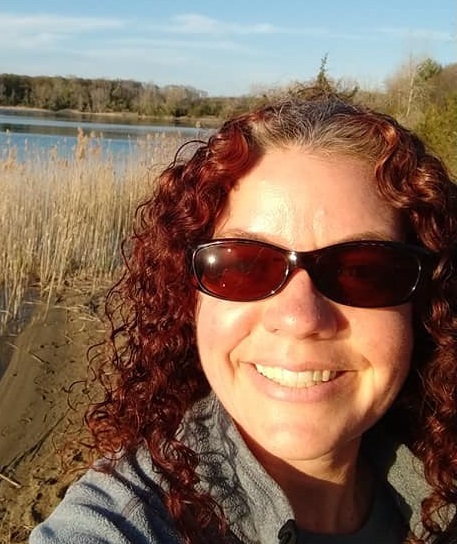 September 2020 - Gary Godula
Gary has worked throughout this summer coaching our new members to complete the first sprint triathlon. In doing so he opened up his tool chest and bike maintenance knowledge to help members fix their bikes. He helped them get a better bike at a good value in more than one case. He even helped them get a better fit to their bike. Thank you Gary and congratulations on being member of the month - September 2020.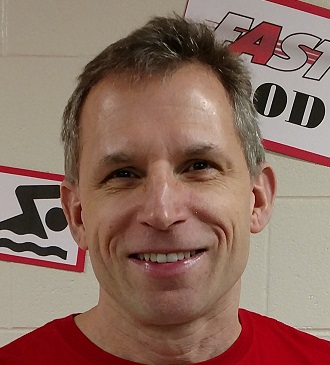 August 2020 - Paul Wright
Our Trout Lake Swimmers have been blessed with the additional of a large orange banner used as a marker for the return route when swimming the lake. Paul constructed this for our swimmes out of his own love for swimming.
He even made swimming fun by bringing his underwater camera so those there could take funny underwater photos this last month. Thanks Paul.
Congratulations Paul - August 2020 Member of the Month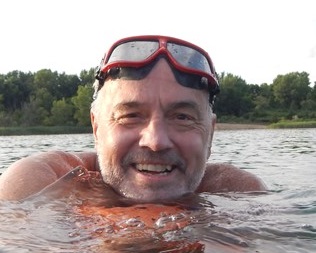 July 2020 - Kyle Otremba
Our Trout Lake Swimmer organizer for the weekday swims. He has brought us to a new level of weekday organized open water swims.
He is one a few members who has been the backbone of our Trout Lake swims. One person wrote in and said "Kyle Otremba has been a cornerstone of the weekday morning buddy group for Trout Lake OWS this summer." Other comments mentioned that his first email went out at the end of May and this organization has carried through the summer.
Congratulations Kyle - July 2020 Member of the Month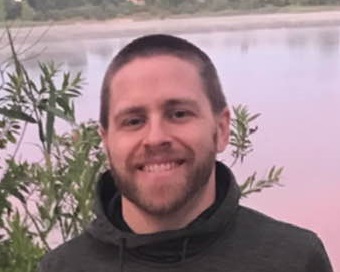 May 2020 - Amy Skitzki
Our world has been turned upside down with Covid-19. That is when Amy stepped in and provided us with great support. She wrote some great articles in her weight training section of our website. Then she took it to overdrive and started free weight training sessions via Zoom for all FAST members. These sessions were one hour long and extended many weeks to get us through the lockdown period. These sessions were also recorded for those that couldn't make the live broadcast. She treated all of the participants as paid clients by providing feedback on how to do the weights correctly. Thank you Amy.
Congratulations Amy - March 2020 Member of the Month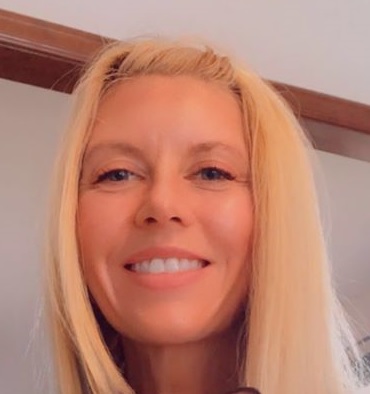 April 2020 - Sandy Eyl
When the covid virus hit Michigan it did it with force and quickly. That is when our March 2020 member of the month took control. Sany Eyl took our club into a new realm. She moved us into the Zoom meeting kingdom. We had socials, presentations by members, presentations by partners, group video workouts, and even weight training sessions in our world to keep the club members engaged. These meetings helped keep some of us sane while helping others answer questions on injury or just what to expect at FAST workouts.
Congratulations Sandy - March 2020 Member of the Month

September 2019 - Allen Magolan
Outstanding Support the whole summer for our Trout Lake Swims with post swim bikes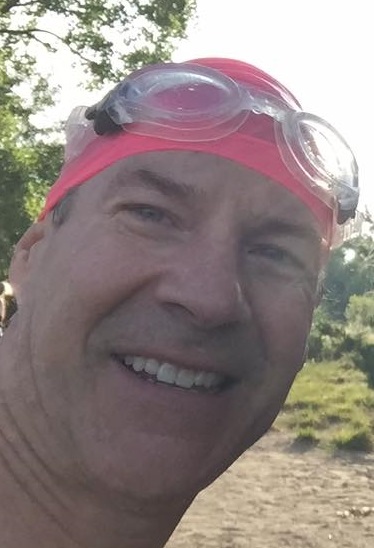 August 2019 - Erin Harbar
Outstanding Support at Jon Logan Triathlon, Monday Triathlon Training Sessions and Weekend Bike Leader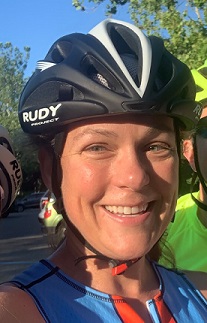 July 2019 - Curt Penland
Planned July IM Training Event in Traverse City and coordinated a pre-race dinner for those attending IM TC in August (Party of 65 people for the dinner)