FAST Bricks

Note: 2023 may need to alter the route during the course of the summer since there might be intermittent closures for bridge construction
During the late spring through the 2nd Tuesday of September FAST holds their brick training event. This is one of the most popular workout events during the summer.
Be sure to join the Brick News Group within our website to be notified of special events or changes to the schedule.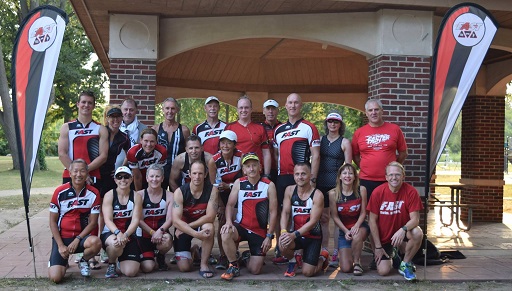 The format is as follows:
Format: Bike first as far as you wish. Many participants eventually go east bound on Hines all the way to Outerdrive and back. Be careful turning around on Hines at Outerdrive. The longer route takes you to the end of Hines which is just over 1 mile longer. Then toss your bike in your car, put on your running shoes and then run around Lake Newburgh. M
Time: We depart on our bikes at 5:30 pm sharp because if we don't some members get home too late.. If you run late typically a 2nd group will depart (those that miss 5:30 pm) at 5:45 pm.
Run Distance: 3.1 miles or 5k. The course is about half paved bike paths and then half dirt trail run. Most members run this counter clockwise around the lake because if you go that way it is easier to pick up the pace the last mile as it is more downhill. (Exception to the direction is done when there is a strong westerly wind as the back side of the course will minimize you running into the stiff wind as it is surrounded by trees.) Either way it is a perfect 5k.
Why: This gets you ready for that sprint triathlon and the transition from the bike to the run. This teaches you to run through the rubber legs when you get off the bike.
Post ride: Many members stick around and cool off under the pavilion to chat and enjoy the weather.
Special Events: A few times each season the club purchases food and/or drinks for members to enjoy under the pavilion.
Pace: This is a good event for all paces. Beginners to Advanced as it provides a safe shoulder to ride on, and a perfect 5k loop. Do this as fast or slow as you want. Eventually you might find people that are your pace to share this experience with.
Maps:
Bike Route

The Run Route: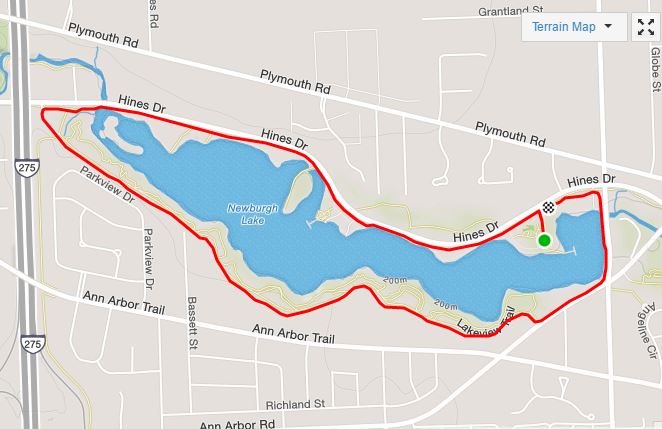 Last updated April 27, 2021