Benefits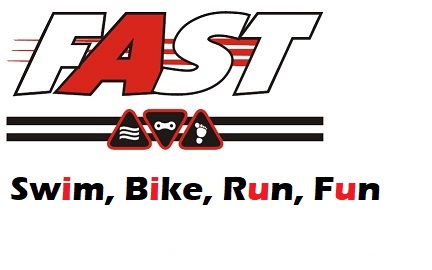 What are we all about.
Our regular dues as $35 per year. The membership last 365 days, so if you join March 1st on 2020 it will last through February 28th 2021. The full membership will get you into all of the member only sections including race discounts and merchandise discount codes.
We also offer a 3 month trial membership. You will have access to most of the member only sections except for the race discounts and club merchandise discounts, and our out Jon Logan Multi-Sport Racing Event.
Our website has public news that anyone can see and then a member only area where you need to sign in with your user id and password.
We are a group of volunteers that love our sport. We are non-profit so your dues go back into the club events and not someone's pocket.
The benefits we offer:
Training Networking with others like you in your area. You have an opportunity to request "looking for a training partner"

Weekly general news emails

Group emails focused to what you want or don't want to know. (20+ new groups are active such as Indoor Swimming, Outdoor Swimming, Monday Tri Training, Tues Brick Training....)

Regular Social events for members and our their families

Partner presentations

Discounts as noted below

Tri-Covery massage

CP Solutions services

The Complete Runner products

Adams Sports Medicine and PT

Velo Bike repair - they come to you!

Motor City Bike (was Fraser bike in Canton)

Power meter city

Wetsuit deals

Personal swim buoys

TWEAK swimming analysis

KenG Tri Coaching services

Organized workouts for:

Beginner with coaching (Swimming and Triathlon coaches)

Beginner events without coaching

Intermediate level workouts

Advanced level workouts

Early entry to selected Ironman races

Information/suggestions to United States Master Swim Coaches and Triathlon Coaches for individual support/planning

Regular articles for nutrition

Regular articles for weight training for improved performance and reduction in injury

Library of DVD, books, bike cases for rent when traveling

Suggested workouts to take with you

Free items if you volunteer to lead a club event or two

Free entry into our annual club competition to keep you motivated during those colder months

Swim Clinics opportunities

Free downloadable membership card

Free Super Sprint Training Events

Member area to buy or sell your slightly used equipment

Organized practices for Open Water Swims, Lap Pool swim practices in both summer and winter, organized Zwift meet up times for members only, spring thru fall structured running workouts, organized Monday triathlon training sessions, and Tuesday awesome brick (bike/run) organized workouts, transition training sessions
Discounts
Gold Partners

Tri-Covery: 15% off services

CPS: 15% off services

Adams PT: 10% off services

Complete Runner: 15% off shoes and merchandise

Additionial Partners

Power Meter City – 15% off products (except for Garmin & Favero)

Velofix – 15% off mobile bike repair service.

TWEAK-15% off swim stroke analysis-code

Aquaman-30% off merchandise

KenGTriCoach - 5% discount on all services which include coaching and swimming technique reviews/videotaping.

Race Discounts

Grand Rapids Triathlons

Mojo Triathlon

Jon Logan Triathlon, Duathlon, Open Water Swim

Crim Running Race