Club Races
Coming Soon 2023 Race Information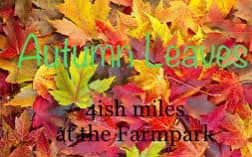 Autumn Leaves 4mile run at the Lake Metroparks Farmpark took place on Sunday, November 6 in 2022.
NERC Flag Day 5k was held on Wednesday ,June 15 at 7pm at Deepwood Center in Mentor.Thanks for everyone who braved the very warm evening.. Thanks to FOE Eagles- Bedford #2122 for their generous donation.
Our August XC Race took place at Riverside on Tuesday evening August 16 - thanks to club members and GCXC for making this another successful event.
All of these events support the club and our scholarship program. They are also a part of our Grand Prix Race series and provide additional participation points for our members.