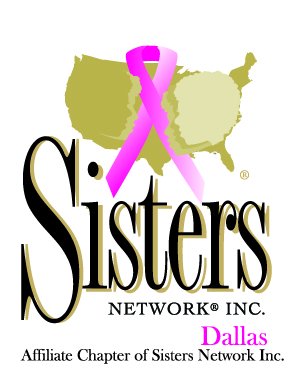 Pledged of $30,000.00 goal
Glitter Filled Mondays Donation Page
6000 Sisters, 6000 Steps for Hope Breast Cancer Walk & Expo 2016
Fundraising For Sisters Network Dallas
Hello, everyone!
If you have made it so far to this page, let me say thank you for stopping by. While I do not have anyone in my immediate family that has been affected by breast cancer, I know far too many individuals who have had personal experiences with it. Some were triumphant, while others were not. I am incredibly proud of the work that Sisters Network does for African American women and want them to have more exposure. I hope that you will be able to join the team on Saturday, November 5 but if you cannot join us, even a small donation of $10 will go towards a meaningful cause. Let's assist Sisters Network in continuing to uplift our community and provide a safe space for our fellow African Americans.
Make a Donation to the Glitter Filled Mondays Fundraising Effort


Comments
Sisters Network Dallas is an affiliate chapter of Sisters Network Inc., a leading voice and only National African American Breast Cancer Survivorship organization in the United States.
Sisters Network Dallas is a community based organization made up of breast cancer survivors. We saw an urgent need to unite with other survivors, communities and health care professional in the fight against breast cancer.
Sisters Network Dallas
972-693-5337