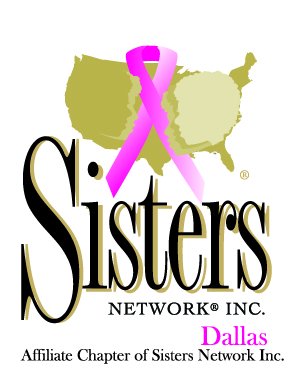 Pledged of $30,000.00 goal
Street Sweepers M/C Donation Page
6000 Sisters, 6000 Steps for Hope Breast Cancer Walk & Expo 2016
Fundraising For Sisters Network Dallas
For all our family and friends who have been stricken by this disease, we walk in honor of you. Whether a survivor or now sleeping in the bosom of our Savior, we take every step to cherish your memory or praise your survival. A special honor is dedicated to our sister Briana "Bre" Davis. Dignity, Grace and style is how you faced cancer; no complaining, steady smiling- emitting strength and love, you were truly an inspiration. We love you and miss you much. We will keep on walking!

Make a Donation to the Street Sweepers M/C Fundraising Effort


Comments
Sisters Network Dallas is an affiliate chapter of Sisters Network Inc., a leading voice and only National African American Breast Cancer Survivorship organization in the United States.
Sisters Network Dallas is a community based organization made up of breast cancer survivors. We saw an urgent need to unite with other survivors, communities and health care professional in the fight against breast cancer.
Sisters Network Dallas
972-693-5337