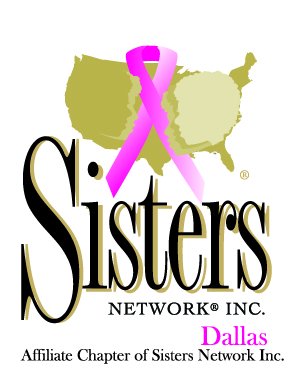 Pledged of $30,000.00 goal
Xerox Stepping for the Cure Donation Page
6000 Sisters, 6000 Steps for Hope Breast Cancer Walk & Expo 2016
Fundraising For Sisters Network Dallas
Xerox Stepping for the Cure Team which is Sponsored by XCIP has started their fundraising efforts for 2016. If you would like to be apart of this AWESOME team please register and participate in the 2016 6000 Sister 6000 Steps Breast Cancer Walk and Expo. You can also donate funds to support the Xerox team. Thank you in advance for your support.

Make a Donation to the Xerox Stepping for the Cure Fundraising Effort


Comments
Sisters Network Dallas is an affiliate chapter of Sisters Network Inc., a leading voice and only National African American Breast Cancer Survivorship organization in the United States.
Sisters Network Dallas is a community based organization made up of breast cancer survivors. We saw an urgent need to unite with other survivors, communities and health care professional in the fight against breast cancer.
Sisters Network Dallas
972-693-5337