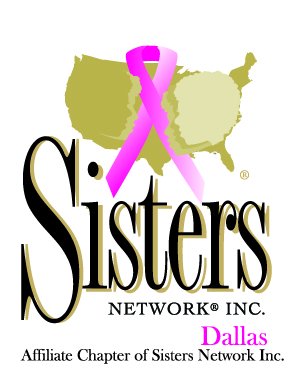 Pledged of $30,000.00 goal
Event: 6000 Sisters, 6000 Steps for Hope Breast Cancer Walk & Expo 2016
Fundraising for Sisters Network Dallas
Make a Donation to the Carla Burnett Fundraising Effort



Thank you for your support! Your contribution is greatly appreciated.
Contributor Name
Donation

Total
$650.00
Comments
Sisters Network Dallas is an affiliate chapter of Sisters Network Inc., a leading voice and only National African American Breast Cancer Survivorship organization in the United States.
Sisters Network Dallas is a community based organization made up of breast cancer survivors. We saw an urgent need to unite with other survivors, communities and health care professional in the fight against breast cancer.
Sisters Network Dallas
972-693-5337