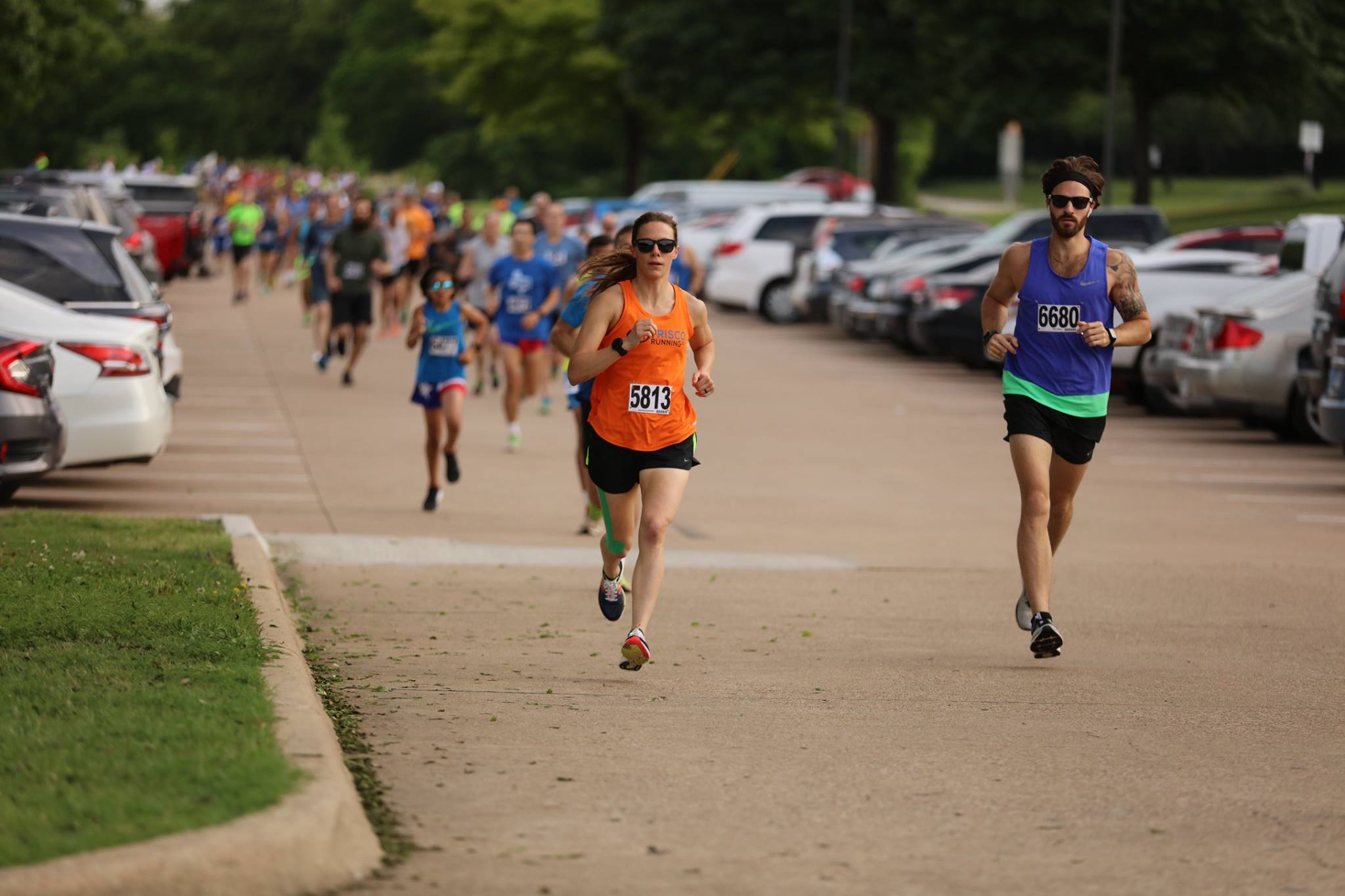 We will be holding the Plano Pacers Remembrance Run 5K and Kids 1K on May 29th at 8AM at Bob Woodruff Park. The Kids K should start at about 9:00AM, after the 5K completes. Course layouts can be found here.
We will continue to support the streamlined Covid processes that have become our new normal, including no in-person guest registration or membership sign-ups on race day. Please click here to process your membership sign-ups/renewals up to 6:00pm the night before the race. Guest Registration is available here up to 6:00pm the night before the race.
Prior to 7:45am on race day, members can pick up chips and guests can pick up bibs at the race. Active members do not need to pre-register, just bring your chip, or show up early to pick up a chip if you are a new member.
Please note the following guidelines and modifications to our normal race day activities:
1. If you have Covid-19, are feeling sick, or have a fever, or if you have been in contact with someone unrecovered from COVID-19, please do not participate.
2. Please wear a mask (a bandana over your mouth and nose will do) during close interactions, such as while picking up chips and around the start/finish lines.
3. Please maintain social distancing before the start, during the run, and after the run.
4. We will have limited water on the course and at the finish line as well as a small amount of post run food.
We know that this is not "business as usual" and appreciate your patience and cooperation as we try to keep everyone safe.