Dog Days Relay 2022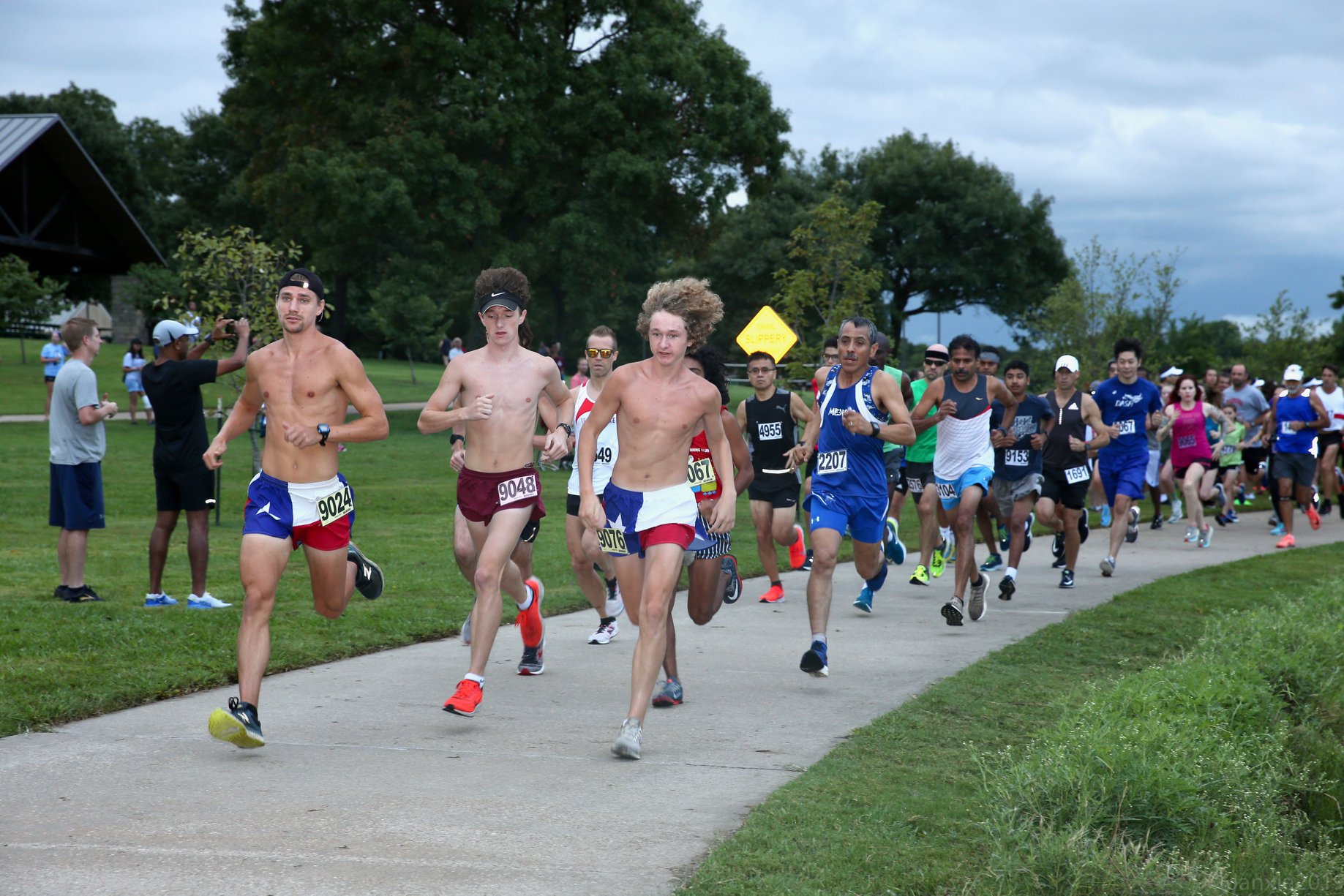 The Plano Pacers Dog Days Relay 3x3K and Kids K will be held August 27th at 8AM at Bob Woodruff Park. The Kids K should start at about 9:15-9:30AM after the relay is completed. Team captains should arrive prior to 7:30am race day to pick up the team baton and declare the team runner order.
Relay team registration is available here. Teams are strongly encouraged to submit their entry data online in advance and avoid the race morning chaos. If you have any issues with registering your team please email us at planopacersinfo@gmail.com.
Prior to 6:00pm the night before the race, new members can sign-up or existing members can renew online here. Teams can also be formed on race day, and team changes can be made as well in the registration area prior to 7:30am. We will not be handing out chips at this event since we will be using relay batons for this event.
The Kid's K is free and open to all kids. No need to register in advance.
AGE GROUPS FOR 2021 RELAY:
0-116 yrs - Combined age of all 3 team members
117-140
141-173
174+
DIVISIONS FOR 2021 RELAY:
Coed (2 females/1 male or 1 female/2 males)
Teams of 2 may participate with 1 member running the first and last legs of the race.