Better not miss this
Special Benefit for members only!

If you shop at the Santa Monica store, you will receive double rewards but you must show the special LARC barcode when shopping. The store clerk will not know our special. This barcode is only available to our active members on our website.

---
DISCOUNT CODE FOR LA ROADRUNNERS ("LARR")
We have a $25 discount exclusively for LARC members who wish to join LARR Pro.
The code is CLUBLARCLARR and it must be redeemed by 12/31/21.
Register here
If you have already signed up as a pro member you are not eligible for a refund.
---
Save image to your phone or right cllick and sve to computer!!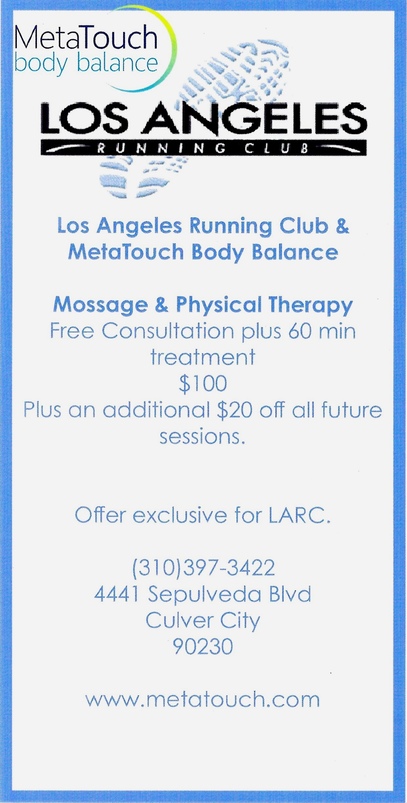 ---
Rose Bowl Half Marathon & 5K
January 16, 2022
Here is the 10% discount code for both the Rose Bowl Half and LA Marathon for our members: CLUBLARC22
Signup here
---
Ventura Marathon
Sun February 27, 2022
Ventura, CA 93001
click on the link and join the LARC Team and use the discount code: LARC2022
Signup here

---
Mountains to the Beach
MAY 29TH10TH ANNUAL M2B - DON'T MISS IT!
Click on the link and join the LARC Team and use the code for 15% off: larunclub4m2b202215
Signup here
---