State of Idaho, Secretary of State Unincorporated Nonprofit Association Association Number: U4272
BOARD NOMINATIONS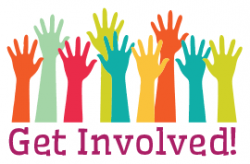 Do you want to get involved and make an impact on your local US Masters Swim Club? If so, there are open positions on the Sawtooth Masters (SAWS) Board of Directors, and we are inviting interested members to apply. Board meetings are generally held once a month, scheduled at the convenience of Board members, and members can attend via teleconference.
All positions are up for renewal or reassignment in 2021 except for the webmaster position which renews in 2020. Pursuant to SAWS Bylaws, a position with more than one applicant will be voted on by the general membership. Positions with one applicant, can be voted on by the Board of Directors.
If interested in applying , please indicate which position and respond to sawsassoc@gmail.com.
Position
Incumbant
2019 Applicant
Board Chair

Jane

Wright

Jane

Wright

Treasurer
Jim Byrnes
Jim Byrnes
Event/Fun Meet Director
Vacant
Webmasters (Renews in 2020)
Vacant
Megan Fukamaki
Member At Large-Long Distance
Paula Moores
Paula Moores
Your consideration of a Board position and participation in Club activities is appreciated. Thank you.
Jane Wright, Board Chair