We believe that

if you are driven enough, whether focused on rising to a physical challenge, or building a business you believe in, you can do it...you can be it...you can achieve it.

We believe that our business solutions can make your race and club management goals a reality and in turn encourage those who use our tools to achieve their own goals. This includes tracking their training, viewing their progress, gathering encouragement, inspiration and wisdom, fundraising for a worthy cause or simply setting up or signing up for a race with ease. We hope you experience the benefit of what drives us. View our Race Management and Club Solutions sections to learn more. Nurture your drive and help others to do the same.

Be a part of our team...be among the driven.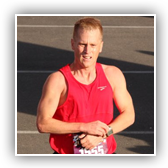 Pete Jacobs
- Partner
pjacobs@thedriven.net
Pete grew up in Annapolis, MD and went to college at the U.S. Merchant Marine Academy in Kings Point, NY. Following graduation, he moved to New Orleans and then later to Houston, TX. Pete played soccer until 30 when he decided to run a marathon just to "check it off of his bucket list". He quickly got addicted and 20 marathons later decided to start the Sienna Running Club. A year later the club organized a race which led to Pete's first experience as a Race Director. This experience helped him develop the ideas which were the basis for The Driven Race and Club Solutions. John and Pete became friends training, traveling the country and running races together and decided to become business partners. Pete is happily married and the proud father of two beautiful girls ages 6 and 9.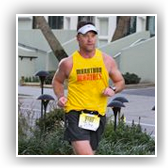 John Keehan
- Partner
jkeehan@thedriven.net
John grew up in Corpus Christi, TX. and graduated from Texas A&M University in 1989. He quickly put his marketing degree to work in The Woodlands, TX. For the next 20 years John built one of the largest property and casualty insurance agencies in Texas. He sold the business in 2009 and a year later he partnered with Pete Jacobs to create The Driven Race and Club Solutions, LLC. He is a member of the 50 State Club, Marathon Maniacs, and the 50SUB4 Club. John's completed 33 marathons in 31 states and will complete his 50 state mission before March 2017 on his 50th birthday. He is the father of two active teens, an avid golfer, and loves spending time at his second home in Incline Village, NV.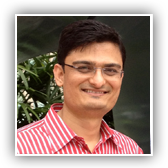 Dhawal Tripathi
- IT Director
dtripathi@thedriven.net
At a young age, Dhawal became founder of a successful and creative web design and development firm. Dhawal and his team of Programmers, Designers and Testers are the power behind the scenes making our solutions come alive. They skillfully integrate their talent to deliver productive results for us and for you. When not busy programming, developing and managing his team, Dhawal enjoys time by doing study and research on new technologies. He believes "Technology is useless if it doesn't make your job easier and faster. We should not make use of technology just for fun but to be more efficient and faster".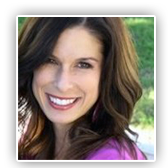 Darci Bechen
- Creative Director
team@thedriven.net
A proud mom of three, graphic designer, creative director, artist and lover of running and the outdoors, Darci grew up in Iowa. She moved to Houston where she gained years of print and web design, illustration and branding experience working with both large and small design and web development companies and then building her own freelancing business. During this time, she was thrilled to join The Driven team...an innovative group of out-of-the-box thinkers and overall great guys. Her role is to assist in the solution and site development and provide service capabilities to support club and race directors design and promotional needs.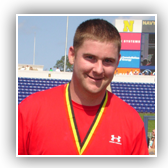 Tim Jacobs
- Sales Manager
team@thedriven.net
Tim resides in Annapolis, Maryland with his wife and three children. A bit of a "hobbyist," Tim enjoys all sports and is always looking for a new challenge. He has participated in several triathlons, marathons and trail runs. Among his favorites are The Savageman Triathlon, The North Face Endurance Challenge and The Freedoms Run Marathon. Tim's sales background is a valued asset to The Driven team. He looks forward to your next race. "To give anything less than your best is to sacrifice the gift."