The 8th Annual Grant-A-Starr Foundation 5K Fun Run
15300 University Blvd.
Sugar Land, TX 77479
United States

Saturday, April 2, 2016
9:00 AM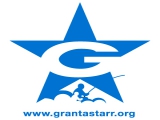 The Grant-A-Starr Foundation
The Grant-A-Starr Foundation is a non-profit organization for the purpose of saving children's lives through the advancement of rapid detection of life-threatening childhood infections such as encephalitis and meningitis. The Foundation was created as a result of the loss of a child, Grant Starr, at Commonwealth Elementary School in Sugar Land, Texas. The diagnostic tools were simply not adequate to identify Grant's illness and save his life.
The Annual Fun Run & Walk
The Annual Fun Run & Walk is organized and managed by students across Fort Bend County schools, with many of the student were Grant's friends and classmates. The teens have a passion to raise funds for the advancement of rapid diagnostic testing, which will help to reduce the time to identify a child's illness from days or weeks to mere hours. Come participate for this worthy cause. Enjoy the Post-Race Party including entertainment provided by local bands, snacks and refreshments served by local establishments. Awards will be presented to the top finishers in each event.
Registration Required
Everyone MUST be officially registered with a GASFFR race number visible on front.
Safety First
Please, no headphones or iPods at this race for safety reasons. Wearing headphones or ipods creates a serious safety hazard. Thanks for adhering to this USATF rule. No strollers allowed in the 5K event.
Sponsorships Available
There are a variety of affordable sponsorship opportunities available. For more details please contact Terri Wang at 281-731-7691 or email terriw@rocketmail.com
Get Your Team ON! The Team Challenge
The Team Challenge is open to all companies, organizations and groups ("Challenge Group") and requires a minimum of 4 and up to a maximum of 10 participants per team. Each Challenge Group can have as many teams as they like. 1st, 2nd and 3rd place winners will be based on the fastest (lowest) average time clocked for each team. The top three teams receive a team trophy.To register or for more information on special registration rates, please contact Duyen Le with the subject line TEAM CHALLENGE at Duyen.Le@earthlink.net.
Please Donate to the Cause
The Grant-A-Starr Foundation is a non-profit corporation based in Houston, Texas with the sole purpose as described in its Mission. The Foundation is a qualified tax-exempt organization under section 501(c)(3) of the Internal Revenue Code, and all donations are tax deductible under section 170 of the Code. When you register please consider providing financial support to this very worthy cause.
Sorry! Online registration for this event is now closed.
Please check event website for more details.Thanks!

Processing to Registration Please wait...

Clearing Session Data Please wait...

You already held spots for this event. You need to process all registrations then you can hold another spot.