We missed you!
2020 is over and we are looking forward to welcoming you back for a LIVE 40th Anniversary event you will not want to miss!
Who are We?
You've come to know the Milwaukee Lakefront Marathon as a well-organized, perfect-sized event with great perks, competition, friendly volunteers and one heck of an after party at the famous Summerfest grounds. What you may not have known is that this will be our 40th Anniversary year and we are determined to make this your favorite race of all time!
The Milwaukee Lakefront Marathon is a USATF Certified Course that starts in front of Grafton High School on Hwy. 60 (about one mile west of I-43). This scenic point-to-point course travels south through rural countryside, stately suburban neighborhoods and finishes in the City with Lake Michigan only yards away. The course is mainly flat with just enough small rollers to keep your interest. Lots of finishers qualify for Boston by doing the Lakefront Marathon!
Why do Lakefront?
REGISTRATION AND INCENTIVES:
Registration will open with rock-bottom prices for such a world-class event: $80 non-members/$70 Badgerland Strider members (you can take our an annual family membership for only $20 when you sign up!). Then, every 500 registrations, our prices will increase:
IMPORTANT NOTE (PLEASE READ): Because NOBODY can predict what health safety measures will be in place, we have instituted the following policy: "In the event the Lakefront Marathon is forced to reduce the number of participants due to no fault of our own, we will be eliminating the relay option and offering bibs to the athletes in order of registrations until we reach the mandatory capacity. While we are not anticipating this, it is another reason why you should register early. Make sure you review our 100% no-risk cancellation policy."
Tier 1: $80/$70 (1 to 500)
Tier 2: $90/$80 (501 to 1000) (current tier)
Tier 3: $100/$90 (1001 to 1500)
Tier 4: $110/$100 (1501 to 2000)
Tier 5: $120 ALL (2001-2500)
Tier 6: $130 ALL (2501-3000)
$150 ALL (over 3000)
(NOTE: There is NO RACE DAY REGISTRATION)
NEW THIS YEAR!
1. $5,000 BONUS to the first male and/or female that beats our course records currently 2:14:09 male/2:39:15 female). *
$ 250 BONUS to the first Wisconsin Male/Female finisher. *
*These are in addition to overall prize money.
2. Members who ran the innagural Milwaukee Lakefront Marathon in 1981 shall receive FREE Entry and introductions on Race Day 2021.
3. Low-cost race insurance (under $10) and Bib Tranfers/Race Deferrals allowed (until July 31) for only $20 (sign up now and take advantage of low prices!)
4. We are planning for a hot food entree' to be served post-race in addition to the "brown bag" ala carte snacks LFM runners love so much!
5. Two beer stands....one for runners (FREE) and one for spectators (Minimal cost)
6. Larger finish line viewing area for friends, family and fans of all ages!
7. You think we're done? Ha! The ideas are only starting. We will have other exciting news to share as we can but for now, just know there is no reason not to sign up today and begin your 2021 Milwaukee Lakefront Marathon journey.
OH...and did you see the premium item we are offering registrants who sign up prior to June 15? This alone is worth the cost of registration!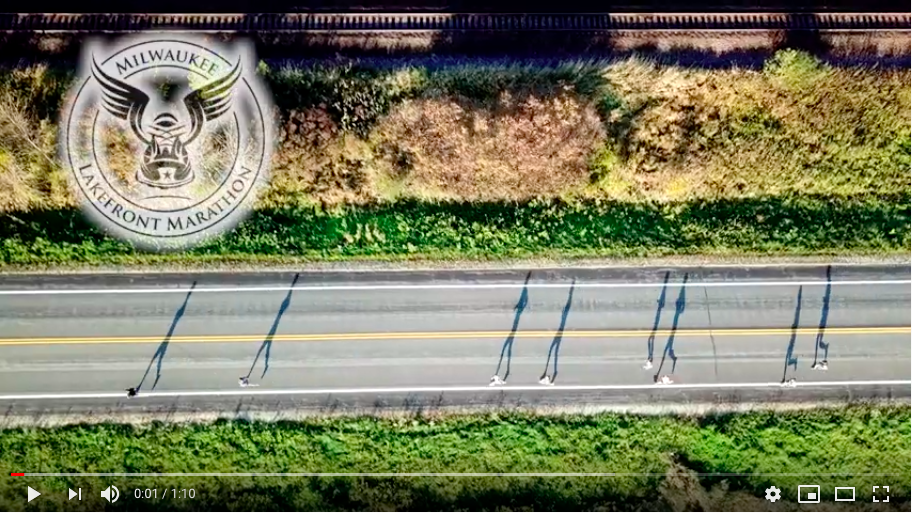 Check out this video from 2019 race day.
For up to date information, sign up for our social media pages
Become a fan on Facebook.
Follow us on Twitter
Join us on Instagram
See all details on our website: www.MilwaukeeLakefrontMarathon.org