PLEASE NOTE: The Milwaukee Lakefront Marathon RELAY OPTION is SOLD OUT!
Why do Lakefront?
REGISTRATION AND INCENTIVES:
IMPORTANT NOTE (PLEASE READ): Current Covid-19 health guidelines are allowing us to host our event as intended. However, since nobody can predict the future, we may need to reduce the field or offer other safety information. Please review our "COVID-19 Update" page for current information.
Price based on registration totals:
MARATHON DISTANCE 2-PERSON RELAY
Tier 1: $80/$70 (1 to 500) $65/$55 PER RUNNER
Tier 2: $90/$80 (501 to 1000) $75/$65 PER RUNNER
Tier 3: $100/$90 (1001 to 1500) $85/$75 PER RUNNER
Tier 4: $110/$100 (1501 to 2000) $95/$85 PER RUNNER
Tier 5: $120 ALL (2001-2500) $95 PER RUNNER
Tier 6: $130 ALL (2501-3000) Current Tier SOLD OUT
$150 ALL (over 3000) SOLD OUT
(NOTE: There is NO RACE DAY REGISTRATION)
We even have a 5k distance at 8:30am on "Marathon Sunday" for friends and family to participate in. Click HERE for more info and to register.
NEW THIS YEAR!
1. $5,000 BONUS to the first male and/or female that beats our LFM marathon records (2:14:09 male/2:39:15 female). *
$ 250 BONUS to the first Wisconsin Male and Female finisher. *
*These are in addition to overall prize money.
2. Members who ran the inagural Milwaukee Lakefront Marathon in 1981 shall receive FREE Entry and introductions on Race Day 2021.
3. Low-cost race insurance and Bib Tranfers/Race Deferrals allowed (until September 15th) for only $15 (sign up now and take advantage of low prices!)
4. LIVE artist demonstration at the finish line celebration with creation of a commemorative LFM limited-edition poster.
5. Larger finish line viewing area for friends, family and fans of all ages!
6. You think we're done? Ha! The ideas are only starting. We will have other exciting news to share as we can but for now, just know there is no reason not to sign up today and begin your 2021 Milwaukee Lakefront Marathon journey.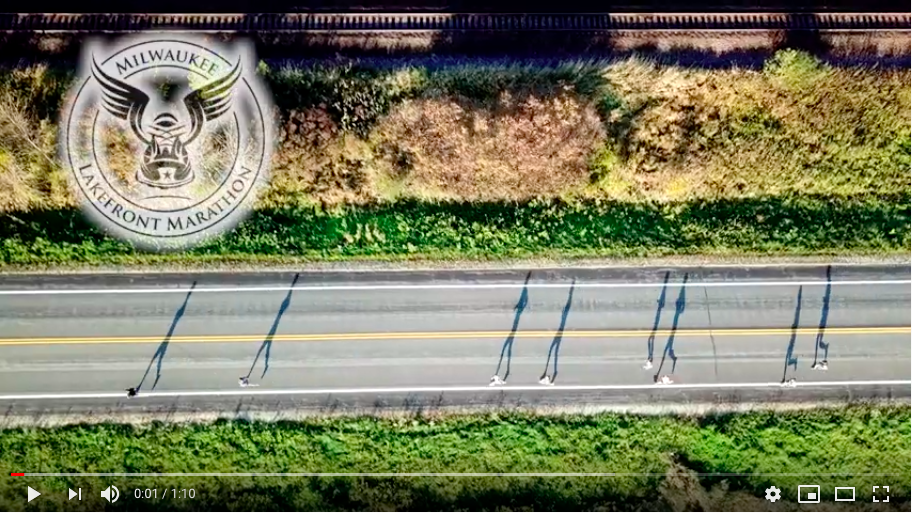 Check out this video from 2019 race day.
For up to date information, sign up for our social media pages
Become a fan on Facebook.
Follow us on Twitter
Join us on Instagram
See all details on our website: www.MilwaukeeLakefrontMarathon.org