We are disappointed in announcing that we are unable to provide our world-class event to you this year and are very thankful to you for your understanding and continued support. We will see you in 2021 for our big 40th Anniversary event.
Who are We?
You've come to know the Milwaukee Lakefront Marathon as a well-organized, perfect-sized event with one heck of an after party at the famous Summerfest grounds but I guarantee that we are going to do whatever we can to make this a truly memorable year. I hope we can make this your favorite race of all time!
The Milwaukee Lakefront Marathon is a USATF Certified Course that starts in front of Grafton High School on Hwy. 60 (about one mile west of I-43). This flat and scenic point-to-point course travels south through rural countryside, quiet north shore neighborhoods and finishes along the shores of Lake Michigan. You can qualify for the Boston Marathon by doing the Lakefront Marathon!
Why do Lakefront?
Boston-qualifier course (Every year since 1981!)

Many of our winners participated in the 2020 Olympic Trials so you know the competition is going to be good!

Ride in the school bus from our host hotels or finish line to the warm and dry indoor building prior to race start

Low-cost with coveted benefits (our long-sleeve apparel is going to be best-ever!)

Unique point-to-point, fun, flat course with just enough "rollers" to keep your interest. Overall negative grade!

Produced by energetic and committed volunteers ("For Runners..by Runners"!)

After-party with live band and plenty of delicious beer (no tear-off bib ticket here)

We embrace the World-class athletes as much as the 6.5 hour warriors

99.6% runner satisfaction in 2019

Family and friends can participate in a 5K and cross the finish chute just before you finish your 26.2!
REGISTRATION AND INCENTIVES:
(we are currently in Tier 3-thank you early sign up runners)
Registration will open with rock-bottom prices for such a world-class event: $80 non-members/$70 Badgerland Strider members (you can take our an annual family membership for only $20 when you sign up!). Then, every 500 registrations, our prices will increase:
Tier 1: $80/$70 1 to 500
Tier 2: $90/$80 (501 to 1000)
Tier 3: $100/$90 (1001 to 1500)
Tier 4: $110/$100 (1501 to 2000)
Tier 5: $120 ALL (2001-2500)
Tier 6: $130 ALL (2501-3000)
$150 ALL (over 3000)
(NOTE: There is NO RACE DAY REGISTRATION)
BONUS: In commemoration of our 40th event, we will be offering a $40 incentive to every 40th registration. Sign up and see if you'll be lucky!
NEW THIS YEAR!
1. $5,000 BONUS to the first male and/or female that beats our course records currently 2:14:09 male/2:39:15 female). *
$ 250 BONUS to the first Wisconsin Male/Female finisher. *
*These are in addition to overall prize money.
2. Members who ran the innagural Milwaukee Lakefront Marathon in 1981 shall receive FREE Entry and introductions on Race Day 2020.
3. Low-cost race insurance (under $10) and Bib Tranfers/Race Deferrals allowed (until July 31) for only $25 (sign up now and take advantage of low prices!)
4. Hot food will be served post-race in addition to the bag snacks you love so much!
5. Two beer stands....one for runners (FREE) and one for spectators (Minimal cost)
6. Larger finish line viewing area for friends, family and fans of all ages!
7. You think we're done? Ha! The ideas are only starting. We will have other exciting news to share as we can but for now, just know there is no reason not to sign up today and begin your 2020 Milwaukee Lakefront Marathon journey.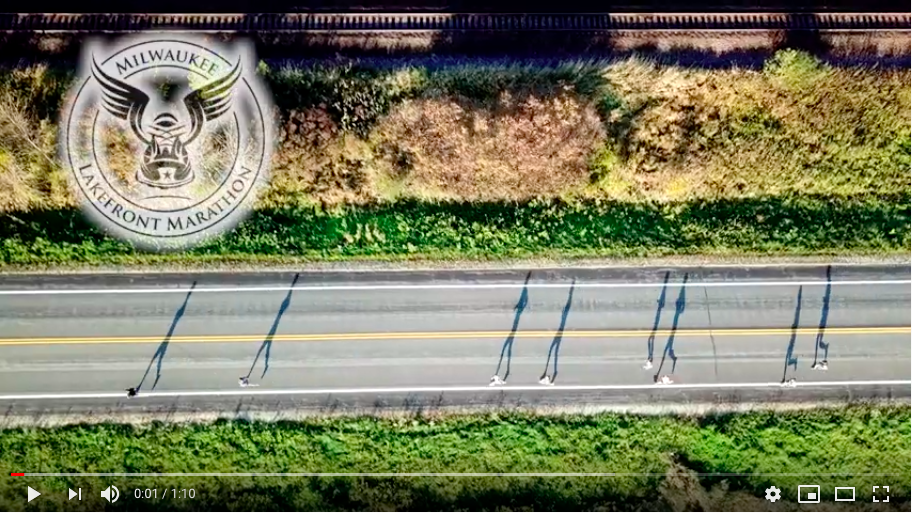 Check out this video from 2019 race day
Facebook
Become a fan on Facebook. http://www.facebook.com/pages/Milwaukee-Lakefront-Marathon-OFFICIAL-Site/55564848549
Twitter
Follow us on Twitter http://twitter.com/mkelfmarathon
Instagram
Join us on Instagram: https://www.instagram.com/MilwaukeeLakefrontMarathon/
See all details on our website: www.MilwaukeeLakefrontMarathon.org
Thank you and we will see you at the start...and finish on October 4th!
PURCHASE TICKETS / ADD-ONS:
(If you have already registered for the event & want to purchase add-ons)
STEP 2: Click on Edit Information button
STEP 3: Enter the registered First Name, Last Name and email address and click on Submit Request button
STEP 4: A link will be sent to your registered email
STEP 5: Click on the link and scroll down to the Add-ons section
STEP 6: Select the required Add-ons and then proceed below to the Payment section to make the payment
STEP 7: Click on Save button