The Hot Undies Run is a world-famous pub run in your skivvies that raises money for one of our favorite charities – Girls on the Run Greater Houston. GOTR is committed to inspire girls to be joyful, healthy, and confident using a fun, experience-based curriculum which creatively integrates running. Learn more about them by clicking below....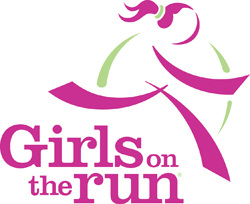 The two mile pub run in your undies starts and ends at the Little Woodrows Pub in Rice Village - Houston, TX. Run to Valhalla Pub for a mid-race beer, courtesy of Buffalo Bayou Brewing Company, and hurry back for the greatest post-party on the planet! We have raised over $80,000 in donations in the past 9 years and we're excited to keep the good times flowing for our 10th annual Hot Undies Run. Come join the fun and help us raise even more money this year!
The run starts at 11:00am sharp on Saturday, June 22nd 2019. We will party, run, drink adult beverages and return back for amazing post-race festivities, raffles, awards and perhaps a dance-off or two. Come dressed to impress and get ready for some serious sweaty fun!
See video from 2013 event below!
hot undies run - 2013 - broadband-320.mp4
Event Schedule:
Registration & Check-in: 10:00am
Run Start 11:00am
Post-Run Party: 12:30pm – ???
Raffles & Costume Contest 1:00pm
Please consider making an additional donation at the end of registration to GOTR Greater Houston!
Registration Options:
$30.00 Early Registration (until April 30)
$35.00 General Registration (May 1 – May 31)
$40.00 Late Registration & Day of Registration (June 1 - June 22)