ABOUT THE AWARD
The Space Coast Runners Hall of Fame is intended to recognize SCR accomplishments as runners and/or their contributions to the Space Coast Runners Club. The intent is to recognize an individual for the work they have done in support of the running community.
An individual may only win the award one time

Any member of SCR may submit a candidate along with written rationale

Previous recipients will sit in committee to review and select the winner

A candidate does not need to be a member of Space Coast Runners
​To read the complete SCR Hall of Fame Guidelines, click here.
SCR HALL OF FAME INDUCTEES (click on recipient's name to jump to their nomination)
---
​2021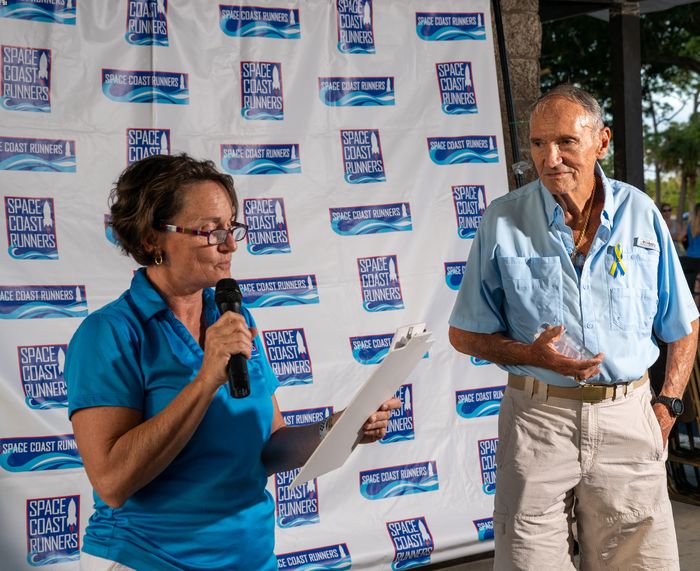 John Ouweleen – Johnny O to all of us was born July 14, 1940 and hails from Pompton Lake, New Jersey.
Johnny O started competitive running in 2006 having only run a maximum of 5 miles per week before that to prepare for his State Trooper fitness test once a year. He started like most of us, with a visit to the Running Zone for a pair of shoes and signed up for a training camp for the Space Coast Marathon. Fifteen weeks later, he won his age group with a time of 3h 39m. His coach at the time, Roger Rouiller, said of Johnny O – "he was a big-boned 200-plus pound guy…lacking in speed and natural talent". Johnny O quickly lost weight as his training increased and soon became a nationally competitive age group runner at 66 years old!
He has placed 1st in his age group in Boston and Chicago and third at the NYC Marathon. Even more amazing is that Johnny O was the fastest American 70+ runner at all six Abbott World Major Marathons including 2016 when he finished the last of the six in 3:22:58 at the London Marathon. In case you're wondering, Boston is his favorite!
He has held 8 USATF Masters National age group titles in marathons, half marathons, and 15K races and has won USATF Florida male Masters LDR Athlete of the Year. He also won USATF Masters LDR Road Runner of the Year in 2015 and 2016.
His best marathon was in 2012 at the Medtronic Twin Cities Marathon where he ran a blistering 3:15:19 beating another well-known Master's legend, Joe Burgasser. In 2020, Johnny O was #8 on the Fittest Over Fifty list – before Herschel Walker, Willie Gault, Sylvester Stallone, and Arnold Schwartzenegger – being recognized for completing 34 marathons, including 12 Boston Marathons.
Even his friends in the Former New Jersey State Troopers Association have followed Johnny O's running career, frequently featuring his exploits in their newsletter. Known as "Marathon Man", Lt John Ouleween was recognized in 2016 as the Former New Jersey State trooper of the Year for his twenty-seven years of dedicated service with the New Jersey State Police, his three year military service with the United States Navy, his nine years of Emergency Management service at Sussex County and another four years at FEMA.
Oh wait, you thought we were done? Johnny O didn't have enough after scoring his six World Marathons, he started running track. In 2019, Ouweleen first competed in track events, including at the Huntsman World Senior Games, where he placed 1st in the 800m and 1500m and 2nd in the 400m.
"I enjoy running first and foremost because of the competitive spirit the sport embraces. That, supported by my personal desire to excel, makes it totally amazing," he said. "The camaraderie of my peers is another reason. Runners are a super class of their own."
Johnny O finished his 36th marathon in March at Tomoka and is ready to give it another go, so he can BQ again!
​2018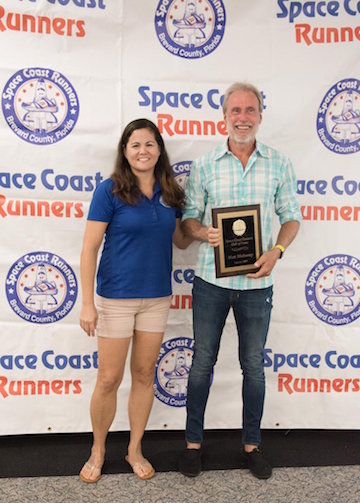 When looking at the Space Coast Runners Hall of Fame Inductees list it is hard to believe that Matt Mahoney's name does not appear! Not only has he been running Brevard County races for 32 years, he has very likely run more races than any other member in that time span!
Matt started running in 1985 at the age of 30. He has been a member of Space Coast Runners since the late 80's. As most of you know, it is not unusual to see Matt at several races in a single weekend – sometimes within an hour start time of each other! According to his website, he ran 80 races in 2017 (at the age of 62), accumulating 936 miles of running and 70 miles of walking. In addition, he biked 2,746 miles. Not only has Matt been running for over 32 years, he runs well, earning awards in most races he enters. As I write this, he is in Boston to run the Boston Marathon, again!
From 1990 – 2016, Matt ran over 50 ultra's including Hardrock, Barkley and Nolan's 14. A look at his website will leave you in awe!
Matt has directed the Wickham Park Marathon, 50, 100, and 200 mile Fun Runs for many years in the past. He also directs the Annual SCR New Year's Eve 5K. Matt has singlehandedly been maintaining the Space Coast Runner's Race Calendar and Results since the late 1990's. The current results web page has statistics going back to 2009 for every area race.
Matt's Personal Records:
5K – 18:40 (age 37)
10K – 38:55 (age 40)
15K – 1:01:06 (age 55)
Half Marathon – 1:29:18 (age 38)
Marathon – 3:15:04 (age 55)
100 Mile – 22:14:03 (age 47)
In consideration of these accomplishments and many more, I nominate Matt Mahoney to the Space Coast Runner's Hall of Fame. Nominated and submitted by Carol Ball
​2018

His running career has spanned seven decades which is longer than most of us have walked this earth. Born in Asheville, NC before World War II, Tom Ward was the son of an Army Medical officer. He attended 17 different grade schools and found himself attended boarding school in Kentucky which is where his running career began. Tom signed up to play football which he was informed also meant he had to go out for track. Back then there were no watches, no equipment. Tom's first pair of running shoes he reckons were a pair of Keds.
Tom headed to The Citadel for college. At this point he could run a mile in 4:31. He went out for football and the coaches all suggested track. They thought he would be a good distance runner which meant you would run the mile and the two-mile events. Tom was a part of the very first cross-country team at The Citadel in South Carolina. He placed second in the Southern Conference championships two-mile event.
In 1959 Tom entered the Marine Corp and was shipped off to Hawaii and the Vietnam War. Physical training was a huge part of daily life so when he came back he landed in Washington DC where a bunch of guys would go out at lunch time and run. You made up your training as you went along. Tom began racing a bit and started logging his runs in a log book which is something he still does to this day.
As running evolved, so did Tom. In 1972 he ran his first marathon, Marine Corp. He finished in 2:55. This impressed those around him enough that the Marines paid his way to the Boston Marathon in 1973. He stayed at the Boston Naval Shipyard before running the 73rd Boston Marathon. At the age of 36, Tom placed 84th with his time of 2:43:54. He remembers running without a watch and the race as having no aid stations. At some points locals had hoses out along the course.
The 80's came along and Tom was now in Florida. He decided he should try his hand at running some longer distances. His first was the Tallahassee Ultra in Wakulla Springs. His first attempt at the 50-mile distance was good for a second place finish in a time of 6:36:24.
Next up, the Old Dominion 100 Mile Endurance Run. Known for its difficult course along with hot and humid weather, the run had a 24-hour time limit. Plus, if you lost 5% of your body weight during the run they pulled you from the race. Tom trained like he did for his marathons – he just went slower. He never ran more than 50 miles a week but his miles were quality miles. Tom finished Old Dominion in 22 hours, 49 minutes. He ran the last bit with 3 runners and one of them fell and broke his ankle on a downhill. They stopped to help him finish. Tom got his silver belt buckle for finishing and he still wears it today.
His first race in Brevard County was in 1983 in Palm Bay. It was a 5K. Tom won it. Back then you looked at the clock when you finished and turned your time in. Over the next couple of decades, Tom would teach American History and ROTC Leadership at Palm Bay High School. There he was an assistant coach for the cross-country team and he was also a JV Football coach.
He got serious about his running in his 60's. Tom had put on a few pounds. In his words he said, "I was getting fat." He began running and conditioning at a gym where he worked part-time. As a "mature" runner, Tom joined Space Coast Runners and began competing in 2006. At age 69, he won his first Runner of the Year series first place age group award. Since then he has won an additional 6 first place awards, 1 second place and what he calls his proudest SCR moment, a Senior Grand Masters win in the 2007/2008 series. Tom has also been a member of the SCR Racing Team the past two years and finds himself atop the podium in first place at many local races including the Space Coast Half Marathon and the Run Run Santa 1 Mile. Tom finished the 2017 Santa race in 8:55.8. For an 80-year-old, that's an age graded 5:28.9 mile. Not too shabby indeed.
At this stage in his life, Tom epitomizes running – it's work ethic, the daily dedication to training and giving it his all when it comes to racing. He lives by the motto, "You can't think old." For his seven decades of running, I feel Tom Ward would be a fantastic addition to the SCR Hall of Fame.
SPACE COAST RUNNERS RUNNER OF THE YEAR SERIES RESULTS – TOM WARD
2006/2007 65-69 1st Place (age 69)
2007/2008 70 – 74 Senior Grand Masters (age 70)
2008/2009 70 – 74 1st Place (age 71)
2011/2012 70 – 74 1st Place (age 74)
2012/2013 75+ 1st Place (age 75)
2015/2016 75 - 79 2nd Place (age 78)
2016/2017 75 – 79 1st Place (age 79)
Tom has earned first place age group finishes at many races. Here are just a few:
Space Coast Half Marathon
Space Coast Classic 15K
Sunrunners 10K
Ghostly Gecko 5K
Eat My Crust 5K – age group course record holder (75-79, 80+)
Turtle Krawl 5K
Running on Island Time 5K
Tail of the Lizard 2 Mile
Run Santa 1 Mile
Nominated and submitted by Brittany Streufert
​2016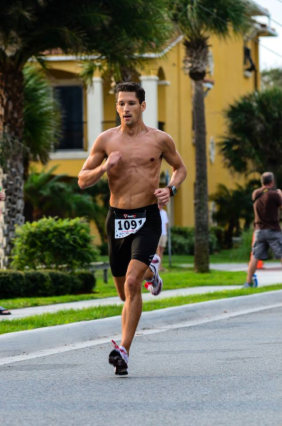 John Davis has run and competed in the Space Coast Runners Runner of the Year (ROY) series for 10 consecutive years. John has won 1st overall in the series 7 times including the most recent 2015-2016 series that is yet to be finalized but he has enough point's accumulated heading into the last race to win. This puts him 2nd only to Doug Butler who has 8 OA titles and I see no sign of him stopping any time soon.
In addition to winning ROY 7 times he has amassed a very impressive list of other running accomplishments:
ROY - 1 st OA seven time champion (08-09,09-10,10-11,11-12,13- 14,14-15,15-16)
ROY – 3 rd OA (2007-2008)
ROY - 1 st Age Group (2006-2007)
ROY Age Graded - 2 nd place (2014-2015)
ROY Age Graded - 3 rd place (2013-2014)
Personal Bests of:

5K: 16:07
10K: 34:44
15K: 53:12
Half Marathon: 1:15:35
Marathon: 2:42:21
He has won virtually every local race at least once and most several times. The following is a partial list but as you can see, many victories have been in SCR ROY events:
Space Coast Half Marathon
Excalibur 10 Miler
Space Coast Classic 15k
Eye of the Dragon 10k
Space Walk of Fame 8k
Sun N Fun 4 miler
Downtown Melbourne 5k
Tooth Trot 5k
Reindeer Run 5k
Running on Island Time 5k
Witch Way 5k
Pumpkins in the Park 5k
Long Doggers Beach 5k
Fall Into Winter 5k
Brevard Zoo Cheetah Chase 3k
In the Rock `n Roll St. Pete Half Marathon he captured a 3rd Overall finish in 2013. In the local Running Zone Race Series, he has placed 1st Overall, 2nd OA twice and 3rd OA twice. Based on this extensive list of running accomplishments I believe John should be inducted into the Space Coast Runners Hall of Fame. — Submitted by Shane Streufert
---
​2016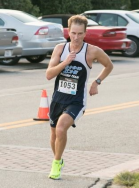 Steve Hedgespeth has placed in the Space Coast Runners Runner of the Year (ROY) series 14 of the last 15 years!
This includes:
three 1st Overall
five 2nd OA
four 3rd OA,
1st Age Group
3rd Age Graded
and either 2nd or 3rd OA in the 2015-2016 Series depending on how the rest of the season ends.
In addition to placing in top 3 in the ROY series 11 times he has a very impressive list of other running accomplishments:
ROY 3 time 1st OA (01-02,05-06,06-07)
5 time 2nd OA (07-08,10-11,11-12,12-13,13-14)
4 time 3rd OA (02-03,03-04,09-10,14-15)
1 st Age Group (04-05)
3 rd Age graded (12-13)
2 nd or 3rd OA in (15-16)
Personal Bests since moving to Florida are:
16:33 5k
1:16:38 Half Marathon
2:39:01 Marathon
He has won several local races including:
Space Coast Half Marathon
Excalibur 10 miler
Space Coast Classic 15k
Eye of the Dragon 10k
Space Walk of Fame 8k
Tooth Trot 5k
Reindeer Run 5k
Running on Island Time 5k
Tiger Dash 5k
Turtle Krawl 5k
Chain of Lakes 5k
In the local Running Zone Race Series, he has placed 1st Age Group twice, 2nd AG and 3rd AG. Division 1 college runner at Maryland. I was able to find times of 15:57 in the 5k and 33:36 in the 10k from his college days. My guess is these are not his personal bests but show he was a very good college runner.
To my knowledge the only other person that has ever placed in the top 3 in ROY 10 times or more is Doug Butler. Based on this and Steve's list of other running accomplishments I believe he should be inducted into the Space Coast Runners Hall of Fame. — Submitted by Shane Streufert
---
​2016
I know all of the Hall of Fame recipients and not to take anything away from any of them, but this inductee is probably the least assuming and well deserving (and long overdue) of being recognized as a Space Coast Runners Club Hall of Fame recipient. I can only guess that probably less than half of you here tonight know who this candidate is much less her accomplishments.
As a little girl Willy Moolenaar grew up in the Netherlands, making her way to the United States in October of 1962. She settled in Chicago. At the age of 48, Willy retired from the airline industry and it was about this time that she decided to quit smoking. Shortly after quitting she began to run, it kept her occupied and filled the void that not smoking had left.
In 1991 Willy decided she would sign up for a 5K race when she could run the entire distance non-stop. She did just that and finished her first 5K in 29:46. She was first in her age group but Willy jokes that there was no one else in that group. And now, she was hooked as a runner.
Having heard so many of her friends and co-workers talk about running the Chicago Marathon, Willy decided she wanted to do that too. "I wanted to prove to myself that I could do it" and she did. In 15 months Willy went from giving up her 35-year old habit of smoking, to running a marathon. Willy's first marathon was a great success. She ran the Chicago Marathon in 1992 in a time of 4:06:56, placing her 4th in the 50-54 age group and setting her lifetime PR. This is what started her more serious running career.
Willy has run a total of 26 marathons (26? coincidence? I think not). This includes the first 10 Disney Marathons, one of only 139 runners to run the first 10. She placed in her age group at several of her marathons. Willy took 1st in her age group at the USAF Wright Patterson Marathon, the Blue Angels, Jacksonville, Flying Pig and Snickers marathons.
In February 1993 while running the Las Vegas Marathon, Willy had trouble breathing and her heart was jumping out of her chest. She finished the marathon but had to do a fair amount of walking. She tried several other races but found running all but impossible. At the urging of friends she went to a doctor and was diagnosed with Graves Disease. It took her six months to get back into running.
Willy, fortunately for us, moved to Florida and settled in Indialantic in 1994. Her first local race was the Space Coast Classic 15K that she termed a disaster. The hot, humid November race conditions were in stark contrast to the weather she left in Chicago and the Netherlands. While marathons are her specialty she is equally accomplished at shorter distances. Some of her PR's are:
5K – 22:57 at age 55

10K – 47:54 at 55

15K – 1:14:27 at 57

Half marathon – 1:48:50 at 54
Some other facts: Although at this writing it is not known if these records still hold but Willy set age group course records at the:
1996 Eye of the Dragon 10K

2001 Downtown Melbourne 5K

2013 DeLeon Springs Half Marathon

2016 Downtown Melbourne 5K
At the USATF Masters Half Marathon Championships she placed 1st in the 70-74 Age group twice – first in 2012 with her time of 2:18:59 and again in 2014 when she sped up and ran 2:18:40.
Willy started track running in 1997 as a diversion from the longer road races. She qualified for the 1999 National Senior Games at Disney's Wide World of Sports where she won two silver, 2 bronze medals and a ribbon.
At the1999 USATF National Championships at age 58 Willy placed 1st in the 800 and the 1500.
In 2000 she set PR's of 3:04 for the 800 and 6:29.57 for the 1,500. These times ranked her at a World-Class level for women in the 55-59 age group. She than decided to test her mettle against the worlds very best. In July of 2001 she flew to Brisbane, Australia, to represent the US at the World Veterans' Athletics Championship (WAVA). Her goals for the International event were to be competitive, run a PR and make the finals. She accomplished all three. She ran a personal best of 3:04.00 in the 800 and 6:09.31 in the 1,500 semifinals allowing her to advance. She was ranked 11th in the world.
Three years later, Willy was diagnosed with Non Hodgkin's Lymphoma, a disease she defeated with the same courage and grace just as she does with her running, duathlons and triathlons.
In August of 2005, just 5 months after finishing chemotherapy, Willy traveled to Spain for the World Masters Athletics Championships, representing the United States where she won a bronze medal in the 4x100 relay. She followed that up with a first place 60-64 age group win at the Space Coast Half Marathon.
At the 2006 USA Masters Outdoor Track & Field Championships, at age 65 Willy took home 4 medals.
Willy started running triathlons in 2007. Not surprisingly she was placing in her age group right away. Although she is not running any more marathons, she does continue to do duathlons and triathlons.
In 2013 she won gold in the 70-74 year old age group at the ITU World Duathlon Championships in Ottawa, Canada.
At the USAT Long Course Duathon – 2014 National Championships, Cary, North Carolina Willy placed 1st in her age group – 74
Willy's accomplishments are many. She literally has hundreds of awards. Her home is filled with ribbons and trophies from all over the country and the world but only the important ones are displayed.
Due to Willy's many accomplishments, age group records and World age group records, Willy is well deserving to be recognized as a Space Coast Runner's Club Hall Of Fame recipient.
Nominated and submitted by Marty Winkel
---
​2015
If, for no other reason, this nominee for the 2015 Space Coast Runner honoree for the Hall of Fame should be a shoe in based just on her longevity and dedication to running. However, there is a lot more to this Athlete.
One of the things that is so unique with this athlete is her humbleness. As you talk with Pat Dixon she will tell you about her training partners, the runners who traveled with her to races local and afar, their accomplishments and contributions to the running community. She will tell you about Willie Moolenaar, Mary Ramba, Susie Koontz, Angela Saldana, Maureen Morley. She will tell you about her motorcycle rides on the back of Harold Tucker's bike as they traveled to races. It's too bad most SCR members never saw Pat on the back of Harold Tucker's big Harley. Harold and Pat were quite a sight, all 5 foot 5 inches and 105 pounds on back of that Harley. During an interview of Pat in January, 1993, Pat modestly stated "You really don't want to talk to me, I've been hurt and have not been running much. But after running for so many years, I have good endurance and can 'out-turtle' most people." In that same article Pat says, "Tell everyone not to train like I do. It is a miracle I do what I do".
In a 1993 Florida Running & Triathlon magazine ran an article covering the Tropical 50-Miler. It states "In spite of working until mid-night Friday, Pat Dixon, a grandmother of three and holder of two age group 50K state records, went on to win the women's title in 9:28:04" beating the second place overall winner by 1:30:03". Pat was 58. Pat's philosophy about running and which she still follows is "Listen to your body and then do what you want." This may not work for you but it has been working for Pat for a long time. Another philosophy is "Just do it and enjoy it, even if you are in pain". Pat turns 80 in a few days. Although Pat has been and still is very competitive, she never recorded or saved her times. She just went out to win. Researching and reading some old yellowed articles, we are able to record some of her successes. However, some of the following dates and times are approximations.
Pat has set several records and has been winning her age group from her very first race to her last race just weeks ago. Pat was and continues to be an accomplished runner. But she will tell you that she just Turtle's-on. However, she is more of a Hare than a Turtle.
Pat opened the first running store in Brevard County in 1981 or 1982. The store was located on North Banana River Drive in Merritt Island. The store lasted less than 2 years due to the relatively remote location. If you were here in 1980 you would know that Wickham Rd was a small 2 lane road that didn't really go anywhere.
The early 1980s was also about the time when Pat started running. Pat was not the only woman runner but there were not near as many women runners as there are today. Pat's first race was the Indian River Festival 10K in Titusville, now known as the Space Walk of Fame 8K. Pat didn't know much about pacing back then, but she saw another woman near her that looked to be the same age group as Pat. Pat stayed close to her but out kicked her over the last mile to win her first race in her age group. To the best of her recollection, Pat won her age group in almost every race she ran with the exception of some marathons. Pat ran approximately 25 marathons. This included the Hawaii Marathon, the Boston Marathon which she has run 3 times, about 10 Space Coast Marathons, the now defunct Daytona Marathon, Grandma's Marathon as well as several other marathons around the country. She ran in the now defunct Space Coast 50K Cross Country Beach Run every year it was held and the Space Coast 24 Hour Ultra Marathon.
In the mid 2000's, probably 2005 when Pat was 70, she ran her slowest marathon in just under 6 hours. Pat decided to stop running marathons since she didn't want to be out there for 6 hours just for a marathon so she started to concentrate more on half marathons. At 70 years of age this was probably a smart thing to do. HOWEVER, at 80, Pat noticed her qualifying time for Boston in ONLY 5:25. A smile crosses her face as she says, "maybe I can still run 5:25". If she sets her mind to it, I'm sure she will.
Pat estimates that she has run over 1,000 races over the past 35 years averaging about 35 races a year. Again, when Pat started running there were not a lot of women runners. Pat decided to run many of the Track Shack races since she felt the competition was better in Orlando. Pat started wining the Track Shack Grand Prix and Space Coast Runner of the Year Series. Again, not sure for how many years. Pat is not sure what her 5K PR is but at 79 she ran a 32 minute 5K. She also held her age group record for several years at the Downtown Melbourne 5K.
Some of Pat's PR's are as follows. Keep in mind that Pat has never owned a computer and did not record her PR's.
10K 43:00
10 Miler 1:05:00
Half Marathon 1:45:00
Marathon 3:45:00
Based on a Boston Marathon Finishers Certificate, we know at age 55 she ran 3:51:24. She ran the 100th Boston in 1996 at age 60. Pat also competed in the Space Coast 24 Hour Ultra Marathon twice. At 57 Pat placed 2nd overall covering 78.42 miles. Not only was her performance remarkable, but while most of the Ultra Runners took the next off to rest and recover, Pat put in a 10.5 hour shift as general merchandising manager at Winn Dixie. This included unloading boxes and stacking shelves with sore and swollen legs.
Four weeks later Pat was at it again running The World's Longest Beach Run – The Space Coast Cross Country Beach 50K. She placed second in a time of 5:54. In 1989, in a chilling 20 mph wind, Pat was first female overall in 6:42:42. In her second Space Coast 24 Hour Ultra, she was planning to run 100 miles. She probably would have completed the 100 miles but based on Pat's posture as she was "running", the race director was concerned about her safety and ASKED her to leave the course. Although she said she felt OK the race director apologized and again asked her to leave the course. The ever gracious Pat only asked if she could finish the mile she already started. The race director said ok and Pat completed her 94th mile.
The editor of Ultra Running Magazine states that ultra marathon "courses are acknowledged to be tough, and are cherished and admired for their toughness". One amongst us, Pat Dixon, is very similar to an Ultra. She is as tough as an Ultra and is cherished and admired by those who know her. She is an inspiration to the many runners who know her.
Nominated and submitted by Marty Winkel
---
​2014
SCR President, Ed Springer presented the award to Art Anderson:
This year's inductee has been competitively running the Space Coast Runners Runner of the Year (ROY) series for 13 consecutive years. Anderson has become an icon within the Brevard County running scene. He has placed every year in the SCR ROY series since the 2001-2002 season.
His SCR Runner of the Year Series accomplishments include:
1 - 3rd ROY Series Overall
3 - Masters Champion
3 - Grand Masters Champion
2 - 1st Age Group
3 - 2nd Age Group
2 - 1st Overall Age Graded
5 - Ran All Series Races Award
While these are quite impressive attributes, this year's inductee is probably less known for his running accomplishments and better known for running shirtless, even in close to freezing temperatures.
---
​2013
The SCR Hall of Fame is intended to recognize Space Coast Runners accomplishments as runners and/or their contributions to the Space Coast Runners Club. The 19th Hall of Fame inductee goes to someone who has and continues to excel in both of these areas. Like most of our previous inductee's, this one is overdue. To some degree it is understandable why this year's inductee has been overlooked since most of what he does is in the background, or at least that is the way it appears to me.
When Dick White started running in his early 20's to stay in shape for tennis, he hadn't planned on running a marathon much less one in each of the 50 states and Washington, DC. The same was true when he met Marlene in 1993, but in December of 1994 Dick ran his first marathon, the defunct Brandon Marathon. 60 marathons and 17 years and 5 months later, on May 20, 2012, Dick completed the Cleveland Marathon and his quest of completing a marathon in each of the 50 states and Washington DC.
Dick ran dozens of triathlons including The Great Floridian iron-distance in Clermont in 1998. Besides his 60 marathon, Dick has completed many races from 5K through 30K including quite a few half marathons, too many to mention here. One of Dick's proudest races took place in 1999, when he ran the Ed Root 5K in New Smyrna Beach, pushing Rachel in a jogger in the 10K and placing in his age group. He then ran the 5K and won it outright. He also qualified and ran the 100th running of the Boston Marathon.
Dick has a long list of races he supports annually. His responsibilities include course set up and take down, water station set up and take down and clean up as well as water station volunteer coordination. He is also a cash sponsor at these races:
Eye of the Dragon 10K - 10 years
Space Coast Art Festival Turkey Trot - 5 years
Space Coast Classic - 6 years
Freedom 7's races - 7 years
Cocoa Beach High School Cross Country
He also volunteers at Lucky Leprechaun, Space Walk of Fame, Space Coast Marathon, Fall Into Winter, Cocoa Beach Triathlon, and new this year, the RocketMan Triathlon as a bike ambassador.
He mans the SCR booth at expos and area races to promote the SCR club and upcoming events. When SCR was timing races, he often volunteered as a timer. He also used to help Rebecca Sparks with her race series when she had the Up and Running store. When Rachel was in elementary school, he volunteered with the Mileage Running Club.
Dick is currently running for his 5th year as a Space Coast Board member. And finally, Dick was the Golden Shoe recipient in 2012. I am honored to nominate Dick White as the 19th inducetee into the Space Coast Runners Hall of Fame. Nominated and submitted by Marty Winkel
---
​2012
This Space Coast Runners Hall Of Fame nomination letter is submitted to recognize and honor one of the most dedicated, and hardest working Space Coast Runners members, Carol Ball. She has made tremendous contributions to the club for many years, and we have all benefited from her efforts. She is the one that you see helping with any task at local races, and shouting encouraging words to everyone during the race. The one that thanks course workers and water stops for their help while passing by. The one who finishes a race, and then goes back to the finish line and cheers everyone on to kick it in at the end. The one who steps up to help when volunteers cannot be found, no matter how much she had on her plate to begin with. She is always looking for ways to improve the club, to give more back to the members and community, and increase public awareness of the clubs contributions to Brevard County. Countless hours are spent each week working on SCR issues, be it writing eBlasts, working with sponsors, coordinating SCR high school scholarships, responsibilities with our banner events , the Space Coast Marathon and Half Marathon, working with Brevard County race directors, keeping her fingers on the pulse of the club, proof reading monthly Newsletters, coordinating advertisements, writing articles, posting announcements and updates on the SCR Facebook page, maintaining the clubs standing with RRCA, and the list goes on.
Carol's first race was run sometime in 1986 at the encouragement of her sister Donna. Her first "official" result was recorded in December of 1987. Carol ran sporadically until the bug really hit her early in 1993. Beginning in March of 1993 she began frequently running 5Ks and her average time dropped by 8 minutes before the end of that first year. She had discovered her competitive spirit and there was no stopping her. In fact, during the 1993-1994 season, she placed 4th in the Runner of the Year series and this was her first true year of running competitively! Carol began training in earnest with the consistent goal of winning. During every year between 1993 and 2006, Carol has placed in the ROY series either in her age division or overall Masters, frequently in first place. Unfortunately, in July of 2006, Carol was not able to outrun nagging knee pain that was getting progressively worse. She needed surgery for a torn meniscus and what should have been a fairly routine surgery, turned into years of constant pain and a hiatus from running, the sport she dearly loves. Not content to sit on the sidelines, she started the SCR walking group in the spring of 2007. This group has helped injured runners get back on their feet, motivated non-runners to get moving and brought new members to the club. Seeing yet another opportunity to help the community of walkers, she has successfully campaigned for local races to add walker categories. Carol has proven to be a very fast walker as well. In fact, she placed in her age division in this year's Running Zone series in spite of having walked half the races. During all these years of running and walking, Carol has inspired and encouraged countless others to take up running or walking.
At the young age of 43, Carol received the terrible news that she had breast cancer. Those close to her know that when she makes up her mind to do something, nothing will get in her way. Carol spent hours and days doing research to be totally prepared to attack this monster. She was determined to beat the cancer one way or the other, and she did. It was a rough battle, but she is a very strong willed survivor. Unfortunately, 3 years later, her sister Patty developed the same type of breast cancer. True to character, Carol supported her in any way possible, and helped her fight the disease. Happily, they are both now cancer free. This chapter of Carol's life inspired her to help others facing this terrible foe. In support of breast cancer research, Carol has participated in numerous fund raising races, countless Race for the Cure races and two Susan G Komen 3-Day events, where participants walk a total of 60 miles over 3 days to raise breast cancer awareness. It is hard to determine the exact total, but she has raised well over ten thousand dollars for this cause since her recovery. Giving back to the community has always been a thread in her life. SCR and the community of Brevard County have benefited from her generosity and desire to help those in need in many ways. Carol will always champion the donation of race proceeds to local charities, and encourages the board to be as generous as possible, to help out a worthy cause.
Carol joined the SCR Board sometime in the early 2000s. Her first role, in addition to being a board member, was that of Secretary. She then went on to serve as President for three years from 2006 to 2009. In 2009, she became the Vice President and then became Treasurer the following year. In 2011, she again assumed the role of President and will continue to serve in this role for the 2012-2013 term. To the best of our knowledge, Carol has the distinction of being the only SCR board member to have held every board position.
Carol has always been close to her family and has always had a soft spot in her heart for helping children. While her own daughters were growing up, she was a dedicated Girl Scout Troop leader and also took on regional duties when a need arose. As her daughters grew up and their interests changed, she took active support roles with their swimming and cross country teams. She would frequently run with her daughters and their classmates during practices. Years later, with her own children graduating high school and moving on to college, Carol still had much to give. In 2002, seeing a need to promote running for fun among young children, she created the SCR Youth Series. This series of shorter children's races increased family participation in our sport, helping to introduce children to the excitement and health benefits of running. This series, which will celebrate its 10th anniversary this coming season, has always been provided free of charge to all participants under the age of twelve.
Carol was also one of the driving forces in the transition from printed newsletters to online newsletters. The escalating costs of printing the newsletter, and the postage required, became a financial burden to the club. She realized that discontinuing the printed newsletter was a difficult decision, and would be met with resistance from some of the membership. However, Carol knew this was the correct move, and worked with the SCR board to move forward with the transition in August of 2008. The online newsletter has proven to be an asset. The content has improved, we have attracted more advertisers, local races are receiving increased exposure, and previous issues are now available online for anyone who visits the SCR website. Based on her tremendous devotion to SCR, and support of running and walking in Brevard County, I couldn't be any prouder to nominate Carol Ball for induction to the Space Coast Runners Hall Of Fame. Respectfully submitted: Ty Bowen
A special thanks must be given to Donna Neal, Patty Gay, Sara Hosburgh, Tracy Stone, Mary Ramba, and Marty Winkel for their contributions to this Nomination letter.
---
​2011
She is known to many as the Energizer Bunny. After 9 Ironmans, 36 marathons, 5 Goofys, hundreds of triathlons from sprint to half-Ironman distance, and countless road races, Susie Koontz just keeps on going. A Space Coast Runner of the Year award winner for the past 11 consecutive years - she hasn't missed placing for an award in a single year from 2000 to 2011.
Susie started running in 1978 at the tender age of 32 and has never looked back. She quit smoking and struggled through injuries, and wrestled with motivation, to become one of those individuals who inspires by example.
Susie's first road race was the Run for Your Lungs 5K in Kennesaw, GA in 1978. She had never run a step as an adult but lined up on race day with a friend and finished in about 35 minutes. She unwittingly gained her first running convert in the process, her husband RC. If the ladies could complete a 5K in that time, he was sure he could do better. Thus began a three decade odyssey to conquer some of the most renowned challenges in running and triathlon. While some of the accolades are Susie's alone, most from the sidelines.
In 1979, the Koontz's were intrigued by an article about a triathlon in Tennessee. They bought new bikes, completed a 40 mile ride, and entered their first triathlon - the Calloway Gardens Half-Ironman. From that point on, they completed an average of 15 tris a year. In 1988, they signed up to race a Half-Ironman in Savannah, GA. It was a Kona qualifier, and RC was certain Susie would win her age group and qualify. True to his prediction, Susie won her age group in her first attempt at a Half-Ironman. Due to her inexperience in the event, the race director refused to award her the entry, but after jeering and heckling from the crowd and RC's subtle persuasion, Suise earned her first entry to the Ironman Wold Championship. She repeated the performance 7 years later and was part of a contingent of Brevard athletes who traveled together to conquer Kona in 1995.
In the intervening and subsequent years, Susie completed 5 Great Floridian iron-distance triathlons, Ironman Canada and Ironman California, for a total of 9 Ironman-distance races. She completed and placed first in her age group at the Escape from Alcatraz Triathlon in the frigid waters of San Francisco Bay and on the ruthless hills of the City by the Bay.
When Walt Disney promoters opened the running world to the Magic Kingdom, Susie and RC were right there to sign up for the first marathon in 1994. Together, they have finished every Disney Marathon, members of an elite group who have done so. This in spite of Susie's injuries from two separate car accidents and RC's 3 knee surgeries. As if the marathon wasn't enough, Susie signed up for the Goofy race in its second year, and completed 5 of the 6 Goofys to date, winning age group awards in the process.
In addition to the Disneys, Susie has run 18 marathons in 12 different states from Big Sur in California to Wineglass in New York. She says she's not completing the 50 states, but she'll be facing Mount Desert Island in Maine and Rehoboth Beach, DE later this year to add 2 more states to her list of accomplishments.
On the local front, Susie is a regular winner in Brevard County road races and triathlons. We can't even begin to tally the number of age group, masters, and senior grand master awards she's earned. New to Brevard County in 1989, she quickly started cleaning up at the races. Her support of the local running community and charities is evidenced by hundreds of road races she has entered with her dollars and her time. Not only does she run the Space Coast races, she is a regular volunteer at club events, helping not only on race day but with bag stuffing and packet pickup before the events.
Her tenacity and dedication to the sport are an inspiration to all. As Dr. George Sheehan once wrote, "Success means having the courage and endurance, and above all, the will to become the person you are...Heroism is ever available to each of us. Through ordinary experiences, the ordinary person can become extraordinary...each of us needs to find our own personal arena, our true talent, our gift, our vocation. We all must be heroic, but in our own way." Susie is a hero to many of us. The hear and soul contained in that tiny 5 foot frame is a role model to many and an inspiration to all.
---
​2010
We can start reading this year's Hall of Fame inductee nomination at anyone of the following paragraphs and you will know whom we are talking about. So, for simplicity and ease of understanding we'll start at the top. First, I would like everyone to stand up and as soon as you know you are not this person I would like you all to sit down. I think we will only have one person standing withing the first 10 words. Let's see.
This man's a retired Air Force Lt. Colonel and Coach (expect everyone but Bernie to be sitting down).
Bernie didn't begin racing until age 40. It turned out that hard work and some natural talent gave him multiple age group wins at all distances as well as a personal best of 2:58 at the Boston Marathon. Bernie has completed sixteen marathons.
We do know that Bernie qualified for the Hawaiian Ironman World Championships four times and competed there three times (95, 97, 98). He placed 5th in the 55-59 age group in 1995 and was one of the first men in the U.S. to break the five-hour barrier at the half Ironman distance (1.2-mile swim, 56 mile bike, 13.1 mile run) in that age group. To put things in perspective, at the May 2009 Ironman race at Disney, only one man in the age group went sub-five hours and he was a mere 55 years old. Later that year, at the Miami Man Half Ironman, no one went sub-five. Bernie helped break the perception that people held that old people can't go fast. The last time Bernie broke this barrier was at age 59.
In addition to being an accomplished runner and triathlete, Bernie has, and continues to give back to the running community. He was a Space Coast Runners Club board member for three years - 2002, 2003, and 2004. Bernie has volunteered at multiple races and can be seen at many running events coaching and supporting all runners and triathletes.
In 2003, Bernie volunteered to direct the Space Coast Marathon. He had a vision of turning the marathon into something more than it was at that time. He knew if it was managed differently, it could be the premier event not only for SCR but also nationally.
As the Race Director, he assigned authority and accountability to team captains who were responsible for various functions (finish line, aid stations, course ops, etc.) He moved the course to Cocoa to run along the Indian River; and certified it through USATF. Certifying a 5K course takes a seasoned certifier a minimum of eight hours of measuring and filling out the applicable paper work. Certifying a marathon course is the equivalent of certifying almost nine 5K courses.
Bernie also added a pre-race pasta dinner at the Radisson and invited guest speakers, Hal Higdon. The event drew a record 500+ registrants and netted the highest proceeds in SCR history ($10,000). The proceeds put the club in the black financially and provided SCR the ability to contribute $3,000 to the Women's Center, at that time the largest donation ever contributed by SCR. Bernie's efforts proved that SCR could produce a class event and give back substantially to the community.
In addition to directing the marathon, Bernie started a marathon training camp for registered participants. Keep in mind that directing a 5K is a major endeavor. Directing a marathon is magnitudes greater. That didn't matter. Bernie's passion to help runners of all abilities accomplishes their goals and his extensive running knowledge resulted in several of his campers placing in their age groups and/or qualifying for the Boston Marathon. One of his campers, first-time marathoner Tammy Foster, was the overall female winner at the Space Coast Marathon.
Through running and tri clinics, as well as one-on-one coaching, Bernie has helped scores of people achieve their personal best at races from 5K though the Ironman which consists of a 2.4-mile swim, 112-mile bike and 26.2-mile run. One of his Ironman trainee's, Brenda Jones, placed ninth overall at her first Ironman - the Great Floridian. Admired by campers, trainees and friends, Bernie is respectively known as "Coach Bernie".
In 2004 Bernie, a cancer survivor, was selected by the Lance Armstrong Foundation to ride with Lance and the Tour of Hope Team. The eight-day ride, from Los Angeles to Washington, D.C. was an event sponsored by Bristol Myers Squibb and the Lance Armstrong Foundation to raise awarenessa bout cancer clinical trials. During the six-month training period and along the Tour route, athletes spoke publicly at rallies, to national news mediea - Bernie and two others appeared on NBC's TODAY Show, local media and organizations about the hope that is growing for those stricken with the disease.
It is with great pride that the Space Coast Runners Club is inducting athlete, volunteer, and Coach Bernie Sher into the Space Coast Runners Hall of Fame on this date, May 15, 2010. Nominated and submitted by Marty Winkel
---
​2009
I think when you read or hear the words written on this SCR Hall of Fame nomination you are going to repeatedly say "I didn't know that". This is no surprise since Gary Castner is a low-key sort of quiet and humble individual.
Gary Castner began running as a teen, lettering in cross country at Lee High School in Jacksonville and Florida State. Running continued to be important and almost a way of life following his formal education.
Gary coached track for many years at DeLaura Middle School and inspired a lot of young runners and family members. He has been a Space Coast Runner member for years, only Gary knows how many, but I'll guess for over 30 years. Matter of fact, a lot about Gary is known only by Gary. His wife, Stephanie, can't even come up with good estimates. Gary is a past member of the SCR Board. He was on the Board when the SCR Runner of the Year series was started. The Board at that time came up with the concept, guidelines and the initial rules. Over 25 years later, the SCR Runner of the Year series is still going strong.
Gary, along with Don Dore Sr. (SCR Hall of Fame inductee) worked together and developed the SCROY results system. They tabulated the results prior to the computer age by paper, pencil and hand. They did this for many years, and I'll estimate for 15 years. Keep in mind, the last race of the season was like it is today, typically two weeks prior to the SCR Awards Banquet. Besides tabulating the results, they ordered, picked up and delivered the awards.
Gary is a past race director and participant of the now defunct "Harold Tucker, Worlds Longest Beach 50K Ultra Marathon". Granted, this race never drew a very large number of runners, but it was still an undaunting challenge recruiting volunteers, delivering supplies to the water stations, enduring the often cold, bad weather. This race was a winter race, typically held in December. Gary was also a key volunteer working with Bill Dillard on the SCR Marathon that used to run in Melbourne (BCC, Wickham Road and the surrounding area).
Most people do not realize that Gary can often be found helping with the scoring at almost every race that uses the Henry Campbell system. Gary is seldom asked to help, he just does it. He enters the race, runs the race, crosses the finish line and starts to help with the scoring. Now, you may think that last statement is an exaggeration, but it isn't. Gary races almost every race along the Space Coast.
Again, I don't know the number of years for sure, but I think Gary (the STREAKER) has run every SCROY race since the inception of the series. Don't know how many years, but I believe he placed in the top three in his age group every year. Talk about Streaking, Gary hasn't missed a Jacksonville Gate River Run since that race started. He is one of only a very few runners who can make that claim. I think 2009 was the 35th running.
Did you know that Gary ran the Boston, New York, Marine Corps, Disney, Peachtree and of course, the Space Coast Marathons?
Gary continues to enjoy running, continues to volunteer and help at races, and probably most importantly, continues to inspire others. It is with great respect that I nominate Gary Castner to the Space Coast Runners Hall of Fame. Nominated and submitted by Marty Winkel
---
​2009
The Space Coast Runners Hall of Fame was established to honor individuals for their long term running success OR exemplary support of runners over a sustained period of time. This individual has done it all and she has been doing it since 1976 when she was a Senior at Central Bucks West High School. As a senior, Marlene Barr (better known today as Marlene White) joined the Central Bucks High School girls track team. She soon became Captain Marlene Barr and specialized in the 1 and 2 mile events. Marlene continued to run for recreation during her first 3 years of college. And then, for reasons unknown at this time, Marlene stopped running for a few years.
At 30 years of age, while living and working in Philadelphia, PA, Marlene joined an employee running team. After just 2 weeks of training Marlene placed 3rd in her age group at a local 5K. In 1990, Marlene joined the Delaware County Road Runners Club. In 1991, she was the Mid Atlantic 10K champion. It was also in 1991 when Marlene ran her first marathon, the Marine Corps Marathon. She repeated the Marine Corps Marathon in 1992 and 1997. In February 1993 Marlene qualified for Boston for the first time and proceeded to run 3:52:59 at Boston two months after qualifying. Sh ran 3:39 at the George Washington Birthday Marathon, then ran 3:41 one month later qualifying for Boston again at the Last Train to Boston Marathon in Maryland. The very next day Marlene ran the B&A Trail Marathon in 4:05. In 1994, she ran the Brandon (Florida) Marathon and qualified for Boston once again. She ran the inaugural Disney Marathon in 1994 and repeated in '95, '96 and '97. Two things happened in 1998 that seems to be related. Marlene missed the Disney Marathon and Rachel was born. Coincidence? I think not.
Based on what you have read in this nomination, it sounds like Marlene has run 12 marathons in 3 states. Lest you think she's SLACKING - Marlene needs only 14 more states to achieve her 50 + DC status. I'll do the math for you. She has run a marathon in 36 states and Washington DC, plus the duplicated states. Total number of marathons is 54 and still counting.
In 1994, Marlene moved to the Tampa Bay area and joined the St. Petersburg Mad Dogs Triathlon Club. Marlene was a constant Age Group winner in the Tampa Bay/St. Pete area. Thirteen months after Rachel was born she placed 5th at a local Iron Man Distance Triathlon. Although living in Tampa, Marlene remained the race director of the Chalfont Challenge 5K in Bucks County, PA. She became the race director in 1993 but from 1994 through 2000 she would fly back home to Bucks County and assume the day of race directors responsibilities. Prior to race day, she would coordinate pre-race activities with the Town Manager, Marlene's mom.
Good fortune shined on Cocoa Beach and in the Space Coast running community in 1997. The White's moved to Cocoa Beach and joined the Space Coast Runners Club. Marlene's presence was noted a short time later. On the running side, Marlene won her age group at the 1999-2000 SCROY series, was the 2nd overall winner for the 2000-2001, third in her age group in 2001-2002, first in her age group 2002-2003 and the Master Champion for the 2003-2004. Marlene also placed first in her age group at the 2000 and 2003 Space Coast Marathon. This is in addition to the many top finishes at local, out of town and out of state races, including a third place age group finish at the Sugarloaf Marathon, Maine, nine months after Rachel was born.
On the communtiy service side, with a BS in Accounting from Delaware Valley College, Bucks County, PA and an MBA from LaSalle University and a Certified Managerial Accountant, Marlene was a natural to assume the Treasurer position in SCR. So it was in 2000 when Marlene successfully campaigned for about 5 seconds and said, "Hey, I'll do it", and she became the Space Coast Runners Club Treasurer. Ten years later and she is still doing it. Up until Marlene became our treasurer, we thought we were doing fairly well with the "books". Marlene balanced our books, started involving and COLLECTING funds owed to SCR, filed applicable income tax papers for several past years and did all the paperwork required to get us our tax exempt status.
We (SCR) are thankful that she has continued to "campaign" for the position of SCR treasurer but I do have to note that campaigning now means that we (the SCR Board) has to start our campaign three months prior to our elections to convince her to stay one more year. Marlene was also the race director for the Space Coast Half Marathon in 2002 and has been the race director for the Eye of the Dragon 10K since 2004 (6 years and still going). She also started and directed the Cocoa Beach Sun & Fun 5K since 2005.
In 2006, Marlene started and became the Program Director for the Mileage Club at Freedom 7 Elementary School. 23% of the student body (96 out of 420) participate in the twice a week run/walks around the school ball field. Students receive token awards for reaching their individual mileage goals. In 2007, Marlene applied for and was a RRCA Kids Run the Nation Grant Recipient.
We all know that behind the most successful woman there is a man supporting her. I don't believe that Marlene could get everything done that she does without, at least, the cooperation and understanding from husband - runner - volunteer, Dick White. Thank you Dick.
In 2004, Marlene was the Space Coast Runners Golden Shoe Award recipient. As you know, the Golden Shoe Award is given to one individual a year to recognize that person for their continued long term service to the runners along the Space Coast. Five years later finds Marlene continuing to give to the community, continues to excel at her running, continues to be a great mom to Rachel and continues to be a positive example and role model to everyone who knows her. It is with great pleasure that I submit this nomination to the Space Coast Runners. Nominated and submitted by Marty Winkel
---
​2008
Mary Ramba lives today because she runs. Nearly twelve years ago she was in a downward spiral of eating and drinking, which was affecting her health and emotional well being. She had ballooned to nearly twice her current size and knew that she could not continue along the path. She began running. She has not looked back.
The only part of that 1997 Mary Ramba that we would reconize would be her drive. Having made her decision to adopt this new lifestyle, it was Mary's drive that insured the conversion. It is no surprise that Mary mostly skipped the intermediary stage of walk before run. That first year she didn't run in races she just ran - longer and longer. In November of 1998, having shed more than 70 pounds she completed her first marathon, Space Coast, in 4:22. In January of 2000 she finished the Walt Disney World Marathon in 3:59, qualifying for Boston. She ran even more miles in preparation for Bean town, often piggybacking a 20 miler on Sunday on top of a 15 miler on Saturday. She became Marathon Mary, completing more than 20 marathons in the ensuing several years along with countless races of shorter distances. She has won the SCR Runner of the Year award in her age groups eight of the past nine years.
Not long after her first marathon, Mary became involved in Space Coast Runners. She was elected to the Board of Directors in June of 2000 and has served continuously since. A constant contributor, Mary co-edited the newsletter with Patti Sponsler from December 2000 to June 2001, when she was elected vice-president. She served as vice-president until May, 2003 and again from August 2004 to June 2006. During the latter term she also assumed the role of chairman of the board of directors of Space Coast Runners. An even more visible role to the rank and file runner was day of races duty. Along with husband Gene, she has lugged equipment to, timed, and scored countless races over the past eight years.
Mary has been there for all runners with a cheery greeting, helpful advice, and a willingness to contribute for the good of the running community. for the past seven years she also has found time to co-direct the Downtown Melbourne 5K, which benefits The Haven, her favorite charity. She stepped in and coached the cross-country teams at Edgewood when they needed help, and contributed also to the Leukemia and Lymphoma Society's Team in Training program. She has invited family and friends to share her running experience, and many have accepted her challenge and are the better for it.
Running with Mary along south Tropical Trail on a Sunday morning or River Road during the week goes something like this: a swarm of bikes rushes by; several voices are heard to say "Hi Mary"; "how's it going Mary?" A group of runners pass: "Hi Mary; "good job in the race, Mary." A motorist calls out from h is window, "Good to see you Mary." Everyone knows Mary; everyone knows that Mary symbolizes running in Brevard County. Everyone leaves a contact with Mary feeling positive and upbeat. She truly is the Brevard County Ambassador of Running. — Submitted by Frank Webbe
---
​2007
Tom started running in high school and when a senior he ran the Boston Marathon, finishing 112th overall with a time of 2:37. That was the first year that the Boston Marathon had over 1,000 entrants, an unheard of number for a road race in those days. As a college student attending Duke, Tom competed on the cross country and track teams. He ran a sub 9 minute indoor 2 miler in his junior year. Tom continued to train and race while in medical school and residency. While doing his residency in Houston in 1978, Tom finished 5th overall in the Houston Marathon with a PR of 2:25. Tom was also running sub 31 minutes in the 10K and ran a 1:39 in the 30K.
Tom and Mary (who he met and married while living in Houston) moved to the Space Coast in 1982 and became involved with the Space Coast Runners Club. Tom ran in many of the SCR and Orlando races as well as other out-of-town events where Tom set a few more PRs. He ran a 47:56 15K and a 1:08 half marathon.
1984 found Tom as the race director for the Space Coast Marathon. This was the year that Budweiser was the main sponsor which created a slight problem because the race was held at Brevard Community College (BCC) and alcohol was not allowed on campus. Tom also served on the Board of Directors from 1983 through 1994. He was involved with the club's initial purchase of an overhead clock and for several years Tom's garage served as the SCR storage unit. Tom was voted in as the SCR President for the 1989-90 season. It was under Tom's Presidency that SCR purchased our first finish line printer timer, finish line chute equipment and moved all the equipment to a commercial storage unit. This was also the time when SCR started renting the finish line system and equipment to other organizations wanting to put on races locally as well as providing our expertise. This helped improve the quality of the races as well as raising some needed funds. Following Tom's term as president, he assumed the responsibilities as the Newsletter editor. From approximately 1990 through 2000, Tom made his office available for the monthly SCR board meetings.
While researching Tom's involvement, I did find out that contrary to the website acknowledging Harold Tucker as being "singularly responsible" for the purchase of the overhead digital clock, that the Board had some lively debates about the purchase. Harold, rest his soul, didn't like to spend money to say the least and Tom even offered to put up some money himself. Harold eventually came around when the board figured out how to use the clock to make money for the club. This note is not meant to show any disrespect to Harold. Everyone knew that Harold knew about his passion to not spend money (example: the Bargain Beach 10K). I believe Harold would have a good laugh about the clock today.
Tom won the Master SCROY Series in 1993-94 and also was the Masters winner for the Clermont Triathlon spring series in 1993. Just a few of Tom's other running highlights includ him winning the Pineapple Man Triathlon in 1993 or 1994. Tom won the Masters division at the Pineapple 10K in 1996 in 36:38 at age 44. Not too bad.
Tom stopped running at the end of the 1998 season because of a foot problem. He had surgery to repair some tendons in his ankle in 2001 and has been able to run sporadically and strictly for enjoyment and health aspects with little interest now in competition. In a recent conversation with Tom, he stated, "If there were betters sports medicine, shoes and orthotics when I was younger, I would have been a lot better off. 100 mile weeks take their toll." At his last college reunion, Tom learned that only one other former teammate was able to run at all.
It is with all due respect that I nominate and request the SCR Board to install Tom Hoffman to the Space Coast Runners Hall of Fame. — Submitted by Marty Winkel
ABRIDGED
Tom became involved with the Space Coast Runners in 1982, serving on the Board of Directors from 1983 - 1994. He also head additional offices, including President, Space Coast Marathon Director and Newsletter Editor.
Tom's running accomplishments include 5th overall in the 1978 Houston Marathon (2:25), and sub 31 minute 10K's. Tom won the Master SCROY Series in 1993-94 and was the Masters winner for the Clermont Triathlon sprint series in 1993. Other highlights include winning the Pineapple 10K overall in 1989 and the Masters division at the Pineapple 10K in 1996 in 36:38 at age 44.
---
​2004
MARTY WINKEL: A Running Inspiration
"... Marty has been an avid runner for many years, currently sustaining a streak of over 10 years without missing a single day of running. He has completed his goal to run a marathon in every state.
Marty has been a real champion for running in Brevard County. He is a past Space Coast Runners Club president, and has directed dozens of races and helped at hundreds more. For many years he also organized long runs on Sunday mornings and encouraged many people to run with the group..." — Submitted by Committee
---
​2002
TERRY HAYDEN: Always a Leader
"...Terry has been one of the Space Coast's top Masters and Overall runners, winning the masters title in the Track Shack Grand Prix series for 5 years.
Terry has been an active member of the Space Coast Runners since 1988, serving as the club treasurer for 7 of those years. He has volunteered at numerous Space Coast races every year, including serving as race director, or assisting the Race Director of the Indian River 8K for the past 10 years.
Terry is the current girls Cross Country and Track Coach at Titusville High School..."
Nomination Letter
This letter is written to seek the induction of Terry Hayden into the Space Coast Runners Hall of Fame. Terry has been an active member of the Space Coast Runners for the past 14 years. He served as the club treasurer for 7 of those Years.
Terry also has been the race director, or assisted the race director, of the Indian River 8K for the past 10 years. He is the current girls Cross Country and Track Coach at Titusville High School.
Terry has won the overall Masters title of the Track Shack Grand Prix Series in Orlando for 5 years. He has been one of the Space Coast's top Masters and Overall runners for the past 14 years.
Terry has volunteered at numerous Space Coast races every year and is an ambassador for the club at races throughout the state. In my opinion there is no individual more deserving of this honor than Terry Hayden. — Submitted by Doug Butler
---
​2001
DOUG BUTLER: Never Slows Down
"...Doug began running competitively in 1986. He is a two-time NJCAA All0American in the marathon, finishing second in the nation in 1991. His marathon PR is 2:25:58 which he ran in 1995. He has been the Overall Male Track Shack Grand Prix champion five times as well as the SCR ROY Male champion a total of eight times. His PRs include:
5K - 14:52
10K - 30:54
15K - 47:52
He finished the Walt Disney World Marathon in 6th place overall with a time of 2:38:00.
Doug has directed multiple races including the "Mardi Gras 5k" from 1995 through 1998. It fast became the largest running race in Brevard County's history and still holds a record number of participants of over 1,100. Doug also implemented the successful "River's Edge 1/2 Marathon". He served as Treasurer for SCR for three years. He is currently the Cross Country Coach for Holy Trinity Academy..." — Submitted by Marty Winkel
---
​2001
"....Henry has been racing since 1979 and has run more than 580 races. He began attending SCR meetings to learn about running and ended up running the club. He was President for 2 terms, and in those years the newsletter went from a single sheet to 16 pages published at no cost; the SCR joined the RRCA; the membership grew from 70 to 400+; scoring boards were perfected, and results started being sent to and printed in the newspaper. Henry's score boards are well known to most local runners. When it seems to take forever to get the awards, lots of runners will ask "why aren't they using Henry's boards? We could have eaten breakfast by now."
Henry did not have an allegiance to the club, his allegiance was to the runners and the sport and used the club as a means to contribute to the cause. Once he had a phone call hours before an early evening race telling him that the race was not going to have a water station or traffic control Henry showed up with the race equipment but wouldn't unload it until he got a promise that those items would be correct. He used to get in arguments about the cost of races and flag those in the newsletter which he thought were too high "
-Submitted by Marty Winkel
---
​2001
BILL DILLARD: Always a Runner and Gentleman
"...Bill started running in grammar school relay races for PE and Boy Scouts. He was on the track team in the 7th grade. In his senior year in High School, Bill was elected captain of the Charleston HS track team. He ran a record mile of 4:38 and an 800 of 2:00 flat. Bill joined the Air Force in 1942, continuing to run. In 1962, he was advised that he was being sent to Vietnam and, if shot down, he would have to run out of there. He continued his running program.
In the 60-64 AG years later, he ran a winning 10K time of 47:20. In 1991, at the age of 67, Bill ran the Melbourne 5K in 22:46. Bill has been the Race Director of the Space Coast Marathon and Half for years, measuring and re-measuring the course as traffic has increased and changes to the original course were required. He is the person who measures and certifies race courses in Brevard County. He has served as an active Board member of the Space Coast Runners and volunteers in all capacities where needed."
BILL DILLARD, NOMINATION FOR THE SPACE COAST RUNNERS HALL OF FAME
Bill started running in grammar school relay races for PE and Boy Scouts. He was on the track team in the 7th grade. He was a sprinter in the hundred yard dash in ten flat a few times. He did the mile in less than five minutes and the half in about 2:10.
In his senior year Bill was elected captain of the Charleston High School (SC) track team with a record 4:38 in the mile and a 2 flat in the half. He was on the swim team and swam the hundred yard breast stroke in 1:10.
He won the Golden Gloves novice championship as a fly-weight in 1941. In 1942 he won an area and regional open championship and was invited to go to New York to fight but would have missed to much school and couldn't go.
Bill joined the Army Air Force in December 1942 as a private. He ran and did amateur boxing. He entered the flying program and running was part of the training. In 1962 he was advised he would be sent to Vietnam. If shot down, he might have to run out of there. He started a running program that he kept until recently when he fell and had to have surgery.
In 1991 at 67 he did the Melbourne 5K in 22:46. He did the Space Coast Marathon with a time of 4:30:28 in the 60-65 age group; also Best of 10K in age 60-65 with 47:20. He is now back to walking with some jogging.
Bill has been the race director for the Space Coast Marathon and Half Marathon for several years. He has measured and re-measured the course several times as traffic has increased and changes to the original course were required.
He has been Fun Run Director for the Palm Bay Fun Run for many years.
Bill is the person who measures and certifies race courses in Brevard County.
He is a member of the board of directors of the Space Coast Runners and attends most meetings in addition to his duties around the world as a dog-show judge.
I hereby nominate Bill Dillard to the Space Coast Runenrs Hall of Fame. — Submitted by John Chioma, Vice-President, Space Coast Runners Inc.
---
​2001
"...Don became a member of SCR in January 1982. In 1989, he and Gary Castner took on the task of compiling the ROY statistics. Don has also been a longstanding board member and has directed the Melboume Beach Fun Run since 1993.
As a runner, Don won the 55-59 AG in the ROY series for three years in a row. Of note was that the 1985 ROY series consisted of ten races. Don scored 10 points for each of those races for a total of 100 points. He won every race against all comers including the Space Coast Marathon—a perfect score! He has run 15 marathons, two of which have been Boston. Some health problems have tried to sideline Don, but he does not give up. He is still winning awards in his age group at local races. Don has been a great inspiration to other runners. He has coached several and has encouraged many...."
-Submitted by Dave Farrall
---
​2001
JACK KENWORTHY: Original Member Who Continues to Give
"...his love of running gave him the idea to start a jogging class. He developed the cirriculum and persuaded BCC to implement the course. He was the first instructor and his training and ecouragement gave this authoer her first taste of the endorphins and freedom which only running can provide. Also during this time, Jack, together with his friends, developed a loose knit running club called the "Space Coast Runners". Jack encouraged the "joggers" in his classes to join. He remembers an unusual character showing up for his jogging class in the late seventies raring to run in Army boots. This feisty, older student's name was Harold Tucker. In addition to persuading Harold to join SCR, Jack also showed him the advantages of trading in the boots for the running shoes of that time.
He still is encouraging others to run. He has been the Brevard County coach for Team in Training for the last four years. He not only runs and/or walks with folks at their races, but he also raises his own funds, sometimes the TNT coaches don't have to do. He wants to be an example so he chooses not to accept the "perks" provided to the TNT volunteer staff..." —Submitted by Patti Sponsler-Sher
JACK KENWORTHY, NOMINATION FOR THE SPACE COAST RUNNERS HALL OF FAME
Getting Jack Kenworthy to talk about his running involvement and accomplishments is like trying to pull the front teeth out of an alert, angry alligator. He is a very modest man. He is also one of the original members of the Space Coast Runners.
Back in the sixties, Jack played baseball as a student at the University of Florida. At that time, the coaches didn't make their team run laps and others were probably puzzled that Jack would go out and run anyway. Like Forrest Gump, he simply enjoyed it and has continued to do it for forty years.
When he graduated from college, Jack was offered a position at Brevard Community College as the assistant baseball coach. Two years later he became their head coach. In addition to his coaching duties, Jack taught physical education classes. His love of running gave him the idea to start a jogging class. He developed the curriculum and persuaded the college to implement the course. He was the first instructor and his training and encouragement gave this author her first taste of the endorphins and freedom which only running can provide.
Also during this time, Jack, together with his friends Tom Pifer, Bob Lawton and Dave St. John, developed a loose knit running club called the "Space Coast Runners". Jack encouraged the "joggers" in his classes to join. Jack remembers an unusual character showing up for his jogging class in the late seventies raring to run in Army boots. This feisty, older student's name was Harold Tucker. In addition to persuading Harold to join SCR, Jack also showed him the advantages of trading in the boots for the running shoes of that time.
In 1976, Jack ran his first marathon, a SCR event, at that time named "The Melbourne Marathon". He became its director the next year and continued through 1981. Jack did whatever needed doing for the club, whether it was holding an office no one else would take (sometimes multiple), handing out water or persuading council members that a SCR race would not tie up traffic. Even today, when Jack sees something that needs doing, he just does it. This was evidenced at the November 2000 SCR Marathon when the water stop at mile 5 ran out of cups and water. This stop was almost in front of Jack's home and he offered and provided the stop with water, cups and Gatorade from his own Team-in-Training supplies until Ken could get back. He was embarrassed when I thanked him for his contribution and refused any repayment.
Although Jack retired from BCC as Department Chairman in 1996, he still is encouraging others to run. He has been the Brevard County coach for Team-in-Training for the last four years. He not only runs and/or walks with his folks at their races but he also raises his own funds, something the TNT coaches don't have to do. He wants to be an example so he chooses not to accept the "perks" provided to the TNT volunteer staff. Jack discussed how the night before their first marathon, his folks are usually nervous and apprehensive. He became emotional as he described the same runners sharing their victories with him 24 hours later at the TNT post-race party. He truly loves to see others enjoy running...
Jack has "taught" and encouraged hundreds of Brevard County residents to discover the joys of running. Because of Jack Kenworthy, his friends and their collective efforts, Brevard County runners have a running club which they can be proud of.
It is with pride and gratitude that I submit him as a candidate for the SCR 2001 Hall of Fame. — Submitted by Patti Sponsler
---
​2001
"...Space Coast Runners was founded right after the 1976 Melbourne marathon. Bob and another runner got together under a tree at a picnic table after the race and both realized that this area needed more activities for the nonmarathoner. There was a real need for runs of shorter distances, which would include the entire family. The "FUN RUN" and Space Coast Runners was born!
The 1st meeting of Space Coast Runners was held at the Cocoa Beach Library with 7 initial charter members. They made a decision to hold fun runs on the beach twice a month. There were three races of one, three, and five mile distances. Bob, who had recently retired from the Air Force, had just started running to lose weight and get back into his previous good "military shape". He laughingly stated that he did not get to run in many of these races as he was so busy directing, registering, compiling results, and organizing the next race...."
--Submitted by Mary Ramba
---
​2001
REBECCA SPARKS: Passion for All Things Running
"...Rebecca began running in high school and set four, still unbroken, Kansas State High School records. Her record-setting running continued in college where she presently also holds six records at Bethany College in Kansas. She was a 6-time medalist and World-Wide Air Force National Champion. She has broken 27 Florida road race course records, has been the Overall Female Track Shack Grand Prix champion five times as well as the SCR ROY Female champion a total of six times. Her PRs include a 5K time of 17:29 and a 10K of 36:34.
Rebecca has been a SCR Board member since 1991. She was Race Director for the "Downtown Melbourne 5K" for two years as well as the creator and Race Director for the Cocoa Beach Thanksgiving "Turkey Trot 5K". She created and continues to direct the "Peak When it Counts" running camp which, in conjunction with SCR, was Brevard's first public enterprise to promote running fitness and enjoyment. Additionally, Rebecca opened Brevard's first and only exclusive specialty store "Up & Running on the East Coast, Inc.". Finally, Rebecca has created and will be sponsoring the "Summer Race Series, 2001", Brevard's only summer running series.
NOMINATION FOR SPACE COAST RUNNERS' HALL OF FAME
CANDIDATE'S NAME: Rebecca Sparks
NUMBER OF YEARS WITH SCR: 1991 - Present
ATHLETIC RUNNING ACCOMPLISHMENTS:
1982 - 1985: Kansas State High School: Sest four, still unbroken, high school records
1985 - 1989: Johnson County Community College, Kansas: Three time All-American
Bethany College, Kansas: Three time All-Region and three time All-Conference
Presently holds six college records
1989-1993: World-Wide Air Force National Champion, 6 time medalist
Female Athlete of the Year, Patrick Air Force Base (1992)
1994 - Present: 5-time SCR Female Runner of the Year
5-time Track Shack Grand Prix OA Female
Gator Relays 1500m Champion, Gainesville, FL
Kansas University Relays - 3rd place finish
Duke Relays - 5th place finish
27 Florida road race course records broken
PRs:
10,000m - 36:34
5,000m - 17:29
Mile - 4:36
1,500m - 4:22
800m - 2:04
COMMUNITY RUNNING ACCOMPLISHMENTS:
1991 - Present: Member of Board of Directors of Space Coast Runners.
1994 - 1995: Race Director of the "Downtown Melbourne 5K" to benefit The Haven, a home for abused and neglected children.
1998 - Created and continues to direct the "Peak When It Counts Camp", Brevard's first established public enterprise to promote running fitness and enjoyment in the community.
9/2000: Opened Brevard's first and only exclusive running specialty store, UP & Running on the East Coast, Inc. The store collected new toys for needy children at Christmas.
11/2000: Created and directed the first annual Thanksgiving "Turkey Trot 5K". Partial proceeds donated to the Thanksgivin dinner for the homeless at Fisher Park, Cocoa Beach.
Continual: Rebecca generously donates her time, talents and material goods to help those who are in need. Until you get to know her, you don't realize how much of her "wealth" she gives away willingly. She is a most unselfish humanitarian in addition to her athletic prowess.
---
​2001
---
The SCR Hall of Fame is intended to recognize Space Coast Runners accomplishments as runners and/or their contributions to the Space Coast Runners Club.

The SCR Board of Directors will select a nomination committee in January. The nomination committee will be comprised of SCR members but not necessarily SCR Board members.

Nomination Committee members will be selected annually.

Attempts will be made to include at least two former inductees of the Hall of Fame to the Nomination Committe.

Five Nomination Committee members will be selected by the SCR Board.

Nomination Committee members are not eligible to be selected as inductees during the year they are on the committee.

The Nomination Committee will select up to five inductees per year.

The Nomination Committe will report their selection to the SCR Board by April 30.

Nominations may be made by any active member of the Space Coast Runners Club. This includes the Nomination Committee members themselves.

Nominations must be submitted to the SCR Board for consideration. Exception for 2001: Nominations must be submitted by March 15, 2001.

Nominations must be written and signed by the SCR member making the nomination. Email is acceptable if the nominator email address is known by SCR.

The nomination must include justification on why the candidate is being submitted. The justification should be of sufficient detail to allow the Selection Committee to make an objective decision. The justification submitted will also be used in the award ceremony announcing the inductees.

The justification should include the candidate's name, the number of years he/she has been a member of SCR, the year - in which the candidate is being recognized for, and his/her accomplishments.

The Hall of Fame Honorees will be announced at the SCR annual awards ceremony.

The inductees picture and nomination will be included in the SCR Hall of Fame Book.