Run&1 Program
Volunteering can have its benefits! Plus, it's the perfect way to get involved with Space Coast Runners and to connect with other members. The RUN&1 Program is great for the member who wants to race in the Runner of the Year series but also wants to give back to the running community. Here's what you need to do...
Complete 7 of 9 Runner of the Year series races during the 2018-2019 season

Volunteer at 1 SCR race or designated event during the 2018-2019 season.
All members who complete the above requirements will be automatically entered into an end of the race season drawing. One member will receive a $100 Amazon gift card as a prize. Winner to be announced at Awards Night 2019.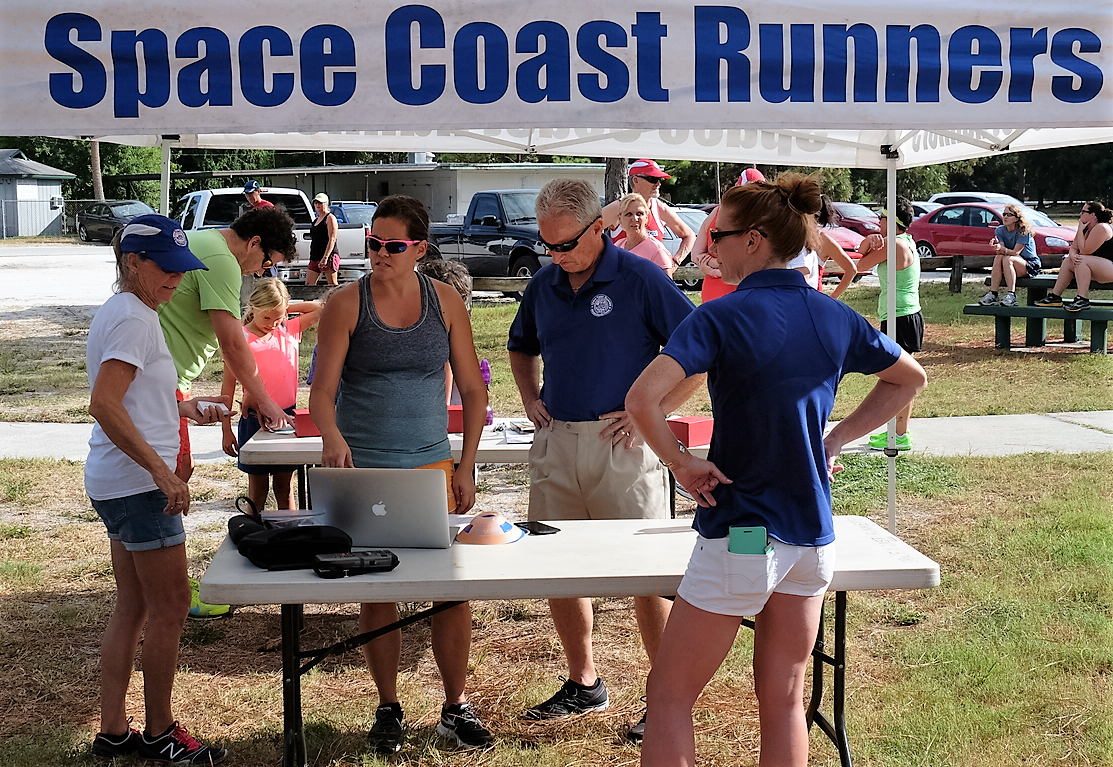 RULES & RESTRICTIONS
Be an active member of SCR by May 1, 2019.

Volunteer MUST sign-in with the designated volunteer coordinator at each event.

Volunteer points can be accumulated from 6/01/18 to 5/31/19.

You are not permitted to receive volunteer points and participate in a race on the same day. The only exception is the Space Coast Marathon & Half Marathon.

Most volunteer shifts are 3-4 hours. You must be prepared to help out during the whole shift for which you are scheduled and fulfill your volunteer duties as described.

You will forfeit your volunteer points if you do not complete your assignment or if you engage in inappropriate behavior.

Another person may not volunteer on your behalf.
AREAS TO VOLUNTEER & EARN POINTS
Packet stuffing

Packet pick-up

Parking

Race day registration table and Packet pick-up

Course marshal

Water station

Finish line marshal

Post-race food attendant

Race prize/sponsor gatherer

SCR tent attendant

Set up crew

Youth Series assistance

Social fun run crew member

SCR Communications/Social Media contributor

Event photography
​If you are interested in becoming a volunteer, click here to see current volunteer opportunities or email us if you have questions.