Summer Marathon (Chicago) Training

Since our program's start in 1989, we have helped tens of thousands of runners complete 26.2. If your goal is to complete the Bank of America Chicago Marathon on Sunday, October 13, 2019, the Milwaukee Lakefront Marathon on Sunday, October 6, 2019, or any other fall marathon, our popular 18-week program has long been Chicago's premier group training program, serving newcomers and experienced runners alike.
CARA runners enjoy access to eleven training sites scattered across the city and suburbs. With CARA training you will never have to go it alone. Your pace group leader and fellow participants will give you the Power of the Group that has gotten CARA runners to the finish line more than any other program in Chicagoland running.
Looking for our virtual program? CARA has long been known for its group training programs but also works to serve runners who are unable to attend group sessions through our "virtual" training program. Learn more about virtual options HERE.
Program Dates:
June 10 to October 13, 2019 (18 Weeks)
Meeting Days / Times / Locations:
Start times and locations subject to change.
---
Group Training Program Benefits:
18-Week Training Plan: CARA Director of Training and Coach Tim Bradley provides an 18-week training plan with novice, novice-II, intermediate, and advanced options so you can train at the level right for your fitness and lifestyle. You will have confidence knowing your training program is led by CARA coaches who have national certifications and years of proven coaching success long before we bring them into CARA.

Group Training: Group long runs and speed training. Gain security and camaraderie with the support of a training program nearly three-times larger than any other Chicagoland training group. You'll never have to run alone with long run groups that are typically 10-50 runners at each pace depending on pace and location.

Pacer Led Runs: Weekend long runs will be led by friendly, knowledgeable, and experienced CARA Group Leaders, providing you pacing, and so much more! We offer groups at each 30-second pace interval, from 7:00 to 12:00 min/mile, plus run/walk paces and a +12 min pace group (note actual pace group offerings may different per training site).

Location: Train where you want and have the flexibility to train at different sites in the city and suburbs throughout the season. You are never locked into a single location.

NovaCare Hotline: Gain access to CARA's exclusive 24/7 Injury Hotline with Novacare Physical Therapist ready to support your injury questions.

Expertise: A weekly info-packed newsletter from CARA Director of Training Coach Bradley.

Hydration Support: Stations serving Gatorade Endurance and water during your group runs.

SWAG: CARA runners receive a training tech shirt - we know you've seen them on the trail!

Ready to Run 20-Miler: Entry included ($80 value). It's not just a long run, its the largest and most well-supported 20-mile training run in the business; complete with a point-to-point course, pacers, aid stations, medical support, gear check, finisher's tech shirt, transportation, and a post-race celebration.

VIP Status: Access included ($60 value) into CARA's often imitated, but never duplicated, Michelob Ultra Marathon VIP Experience at the Palmer House Hilton. Enjoy pre- and post-race on October 13th at our exclusive indoor space complete with hydration, athletic trainers, private bathrooms, gear check, and a post-race celebration. Oh, and don't forget CARA's private bank of toilets at the Marathon start corrals.

Kick-Off Clinic: Access included to our marathon training kick-off clinic, formerly known as Super Clinic. CARA coaches and leading experts will get you ready for the marathon season with this event focused on the training plan and program you are about to take part in.
Program Registration Fees:
$219 - New CARA Members
$184 - Current CARA Members (Save $35)
$144 - Current CARA Members / Program Returners (Save $75)
Free / Discounted - Partner Charity Team Runners
Rate Details:
New member rate of $219 includes training program and 2019 CARA membership.

CARA member rate of $184 requires an active 2019 CARA membership (2018 membership must be renewed prior to receiving the member rate for 2019 Summer Marathon Training Program).

Program returners rate of $144 is for past participants of the most previous two seasons (2017, 2018) who hold an active 2019 CARA membership. A special discount code will be e-mailed to all 2017 and 2018 participants by January 31, 2019. E-mail info@cararuns.org if you need to request a returners discount code, were a participant in 2017 or 2018 CARA Summer Marathon Training Program, and have not received it by January 31, 2019.

Members of CARA's charity team receive free training through CARA. CARA's charity team leader will provide a special discount code to team members. Learn more HERE.

Members of any charity team should contact their charity's team leader to see if their charity has partnered with CARA to receive free or discounted training program fees and if so, to receive instruction to register for free or discounted training rates. As part of our mission, CARA provides over $65,000 in subsidized training for charity team runners each year. A special discount code is needed for charity team discounts.
Credit Card Fees:
Credit card registration fee payments are subject to a service fee by our registration provider. To avoid online credit card fees, send the check for the amount owed to CARA, 549 W. Randolph St, Suite 704, Chicago, IL 60661. Provide full name, e-mail and note that check is for summer marathon training program fees. CARA will then contact to complete registration.
Terms / Details:
Program registration does not include entry or registration fees for the marathon race.

Fees are not prorated for late entry.

Refunds: No refunds will be issued for any reason.

Credits / Deferrals: Participants may withdraw from the program prior to picking up training program packet and prior to the first day of training (Monday, week of first group session) for any reasons and receive a credit to any CARA program or event of equal or lesser value. Credit expires at the end of the next calendar year. Complete terms and conditions will be provided upon request.

Age Minimum: Runners must be 18 years or older to participate.
Packet Pick-Up:
Road Runner Sports locations in Chicago, Kildeer,

Naperville, Wilmette, at The Runners' Edge Libertyville, and at Running for Kicks Palos Heights. Dates and available times TBA. A mailing option is also available for a service fee.
Group Leaders:
Volunteer to be a group leader? You are encouraged to apply. Group leaders must be active CARA members to access the application. Learn more about group leading

HERE

.
Weather Policy:
Please review CARA's weather policy

HERE

.
Official Target Races:
Bank of America Chicago Marathon - October 13, 2019 (Chicago)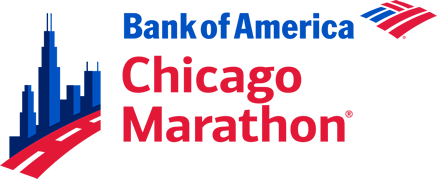 Milwaukee Lakefront Marathon - October 6, 2019 (Milwaukee, WI)