CARA Event Partners:
CARA partners and referrs only the best and most repected companies and event professionals in Chicagoland. The partners below are of the highest quality and can be trusted with your event.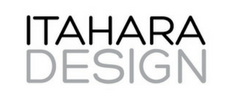 Apparel:
Marathon Sportswear is proud to be the official apparel partner of the Chicago Area Runners Association. Marathon is a family-owned company located in Blue Island. For over 38 years, we have customized apparel for thousands of races and events in the Chicagoland Area and throughout the Midwest. We are passionate about running and are actively involved with the running community. At Marathon, we combine this passion with state of the art printing equipment and techniques, fast turn-around times, and the most competitive pricing to provide your event with customized apparel suited to your specific needs. Marathon Sportswear can accommodate orders of any size. Please contact Joe Piko for price quotes or questions (joepiko@marathonsportswear.net / 708-389-5390)
Leslie Jordan, Inc. – is the Manufacturer of affordable custom Tech T's, outerwear and accessories for Walk, Run and Ride events. Since 1986, Leslie Jordan has become the leading brand for custom event apparel, for performance and blend fabrics, known for quality. In house production and art teams provide quick turn styles and designs for embroidery, screen print, wearable art also known as sublimation printing. Always innovative, LJI stays current on what's happening in the action apparel industry while maintaining an extensive "on-demand" inventory. Our highly experienced sales team provides personalized service. We are more than just a supplier - we become your apparel partner.
Awards:
Running Awards & Apparel is the official awards partner of the Chicago Area Runners Association. Run by experienced running enthusiasts, Running Awards & Apparel offers Race Directors unparalleled assistance with all facets of running event development and with product needs; from event branding support, to the design and manufacturing of a wide variety of medals, to custom overall awards and apparel for all types of running events. We help your runners celebrate the joy of running and help you keep them coming back year after year.
On the production end, our sales team is supported by a talented, in-house graphic design team as well as veteran engraving and printing artisans. With over 20-years of event and fulfillment experience under our belt, Running Awards & Apparel not only provides the highest quality of products and service, but also industry-leading turn-around times to help our running communities meet their goals. Email: Shannon.Bixler@runningawardsandapparel.com; Phone: (630) 687-8463
Event Registration:
Race Roster, the official registration partner of CARA, is a cloud based registration platform for endurance events serving event organizers and their participants. Race Roster will help you increase registration, boost donations and attract sponsors. You'll receive access to ongoing reporting and support from event creation to completion. Race Roster's customizable platform can help you accomplish all your event goals. As a supporter of CARA local initiatives please contact Colin Castein and let him know how he can help you with your event. Email: colin@raceroster.com, Phone: 1-888-749-3028 Ext 704.
Timing, Course Certification, Event Management:
Big River Race Management (BRRM) is the official timing partner of the Chicago Area Runners Association and official timer of CARA's Wintrust Lakefront 10 Miler & 5K. Staying on the cutting edge of technology, BRRM has adopted the ChronoTrack Live RaceCasting services which feature online registration, onsite registration, dynamic race check-in, mobile results, real-time online results, mobile and social media athlete updates, onsite results, athlete photography and athlete video. Big River Race Management is proud to call themselves the Midwest's premier race timing and event management company.
Zach Edmonson would love to sit down and talk with you. Email him: zach@brrm.com or call (312) 972-9323.
Promotional Items / Ammenities
It is an honor to be an official keepsake photography partner of the Chicago Area Runners Association (CARA). We, at Flash Magnets, have made a commitment to stand by your side and offer you a unique and innovative service that will take your organizational quality to the next level. Fully understanding the complicated organization procedure of a race event and the significance of supporting an important cause, we will create the best keepsake photography experience that will impress you and your participants alike. Our world-class photographers will be there to capture precious and awe-inspiring moments during the race event, providing the participants with unique photo magnet keepsakes. The photo magnets will be created on site within minutes to vividly preserve your event's memories. We can start with a brief consultation to discuss the customization possibilities and a quick presentation of our tactics that will lead to increased publicity and participants' attendance for any upcoming event. But before any of that, just take a minute to think about how much your participants will be amazed by the awesome photo magnet they will receive as a keepsake of your race event. The difference is in the details and that's why we always focus on the detail when it comes to offering you a unique and memorable magnet photo experience! Upgrade your race events with a photo magnet from Flash Magnets! For inquiries, contact Roi at info@FlashMagnets.com or 866-653-5274
Race Photograghy
Endurance Photo is the official photography partner for the Chicago Area Runners Association. Knowing that your race is the culmination of your participants, your sponsors and your cause, Endurance Photo emphasizes providing value by capturing those moments that communicate your event's purpose and your participants' excitement. We offer a customizable range of services to help you meeting your needs, including bib indexing, event site branding consultation, and more.
Please contact Chad at chad@endurancephoto.com to discuss how Endurance Photo can help you get the material you need to communicate the purpose, energy and draw of your event.
Graphic Design, Marketing Design, T-Shirt Design, Medal Design
A process-driven design expert with over 20-years of experience with some of the industry's most elite agencies and design studios, Greg has developed award-winning graphic campaigns for brands like Altoids, Starbucks, McDonalds, Procter & Gamble and Jenn-Air, and his print designs have been seen in magazines and billboards around the globe.
He has combined his two passions of endurance events and design to create one of a kind art for races, race kits, training programs, finisher medals and apparel.
To see his portfolio visit www.gregitahara.com or email gregitahara@mac.com for a consultation on how to take your event to the next branded level.