Youth Programs
for the 2019 "I Can 26.2 It!" 10-week youth running program is now Open!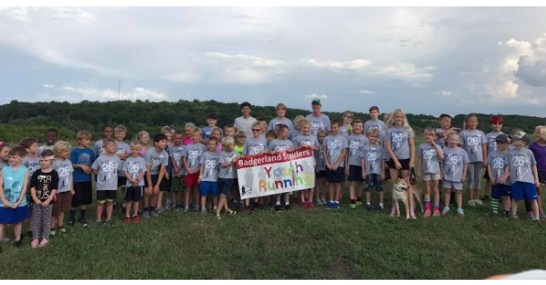 BY SIGNING UP TODAY, SPREADING THE WORD AND SHARING YOUR CHILD'S SUCCESS STORIES, YOU HELP TO ENSURE THE SUCCESS OF OUR MISSION TO ENCOURAGE OUR AREA KIDS TO STAY MOTIVATED, ACTIVE AND HEALTHY. THIS PROGRAM IS DESIGNED FOR AGES 5-12 AND IS A COMBINATION OF RUNNING ON THEIR OWN AT HOME AND GROUP WORKOUTS AND GAMES TOGETHER AT DIFFERENT LOCATIONS AROUND THE AREA.
EACH CHILD REGISTERED BY JULY 15 RECEIVES:
an official "I Can 26.2 It!" t-shirt
a choice of at-home weekly mileage chart for beginners or one a little more advanced for our those looking to complete a 5K distance
and weekly motivational e-mails to keep kids focused and on track.
INFO:
1. WE WILL BE HAVING WEEKLY "GROUP OUTINGS" AT DIFFERENT FUN LOCATIONS AROUND THE AREA (THE ZOO, MILLER PARK, LAKEFRONT, TRAILS, ETC) WHERE WE'LL MEET NEW FRIENDS, RUN AND LEARN SOME LESSONS ABOUT HEALTHY CHOICES AND HEALTHY LIVING. HELD ON WEDNESDAYS BEGINNING 6PM ON JULY 31ST.
2. WHILE THE KIDS ARE OFF PARTICIPATING IN THEIR GROUP OUTING, PARENTS WILL BE ENCOURAGED TO LACE UP THEIR SNEAKERS FOR SOME HEALTHY WALKING/RUNNING. THERE'S NO BETTER WAY TO MOTIVATE YOUR CHILD THAN BY BEING A ROLE-MODEL!
3. WE WILL CAP OFF THE PROGRAM BY HAVING YOUR CHILD PARTICIPATE FOR FREE IN EITHER A 1.2-MILE OR 5K RUN, WHICH WILL FINISH THROUGH THE MILWAUKEE LAKEFRONT MARATHON CHUTE JUST BEFORE THE FIRST MARATHON RUNNERS COME THROUGH ON OCTOBER 6, 2019.
4. THE 5K WILL BE AN EVENT OPEN TO THE PUBLIC, SO FAMILY AND FRIENDS CAN JOIN IN, AND THE KIDS WILL BE THE GUESTS OF HONOR!
SHIRTS WILL NOT BE AVAILABLE AFTER JUNE 15 SO SIGN UP TODAY. THEY WILL BE AVAILABLE AT THE FIRST OUTING!
SCHEDULE OF DATES/LOCATIONS WILL BE POSTED ON OUR FACEBOOK PAGE SOON. (LINK TO FACEBOOK BELOW)
This program would not be possible without the incredible donation of time and talents from the Badgerland Striders Running Club and the volunteers who care about keeping our kids happy and healthy through the sport of running. We look forward to working with your child(ren) and going for a run with you soon!